Description
STIHL HSA 26 cordless shears with shrub and grass trimmer attachments. Shrub trimmer with optimised STIHL cutter geometry for an optimum cutting experience when trimming and maintaining small evergreen hedges and small-leafed ornamental trees up to 8mm branch thickness. Grass trimmer attachment for edging around smaller lawns, patios and flower beds. Comfortable, rubberised handle, rapid, tool-free blade change, and battery charge-level indicator so you can keep an eye on the remaining battery capacity at all times. The AS 2 battery works exclusively with the products in the AS System and is not compatible with the HSA 25.
This set includes:
1 x AS 2 Lithium-Ion, 28 Wh, 10.8 V
1 x AL 1 standard charger
1 x shrub cutter, cutting length of 20 cm, including blade scabbard
1 x grass trimmer, cutting width of 12 cm including blade scabbard
1 x black / orange carry bag with eyelets for wall-mounting
Standard features: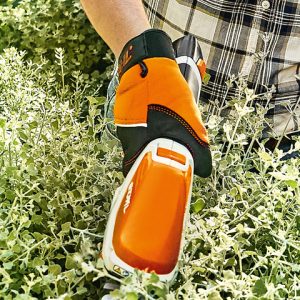 Ergonomically optimised control handle
The ergonomically optimised shrub trimmer is perfectly balanced. The non-slip control handle allows you to guide the trimmer easily and safely.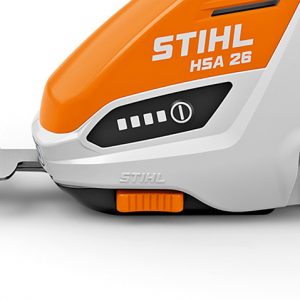 LED charge level indicator
Thanks to the easily readable LED charge level indicator, the user can check at the push of a button how much battery capacity is left at any time.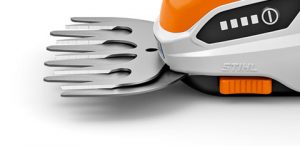 Tool-free blade replacement
The cutting tools can be replaced quickly and without tools.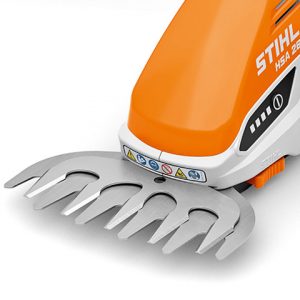 Grass trimmer
The grass trimmer boasts a blade width of 120 mm, which makes it ideal for cutting and trimming grass and lawn edges. The cutting tools can be replaced quickly and without tools.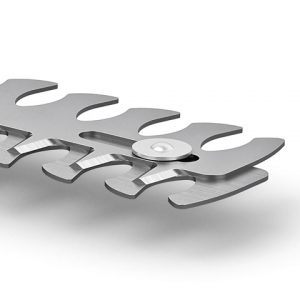 Teardrop-shaped shrub cutter
The double-sided shrub cutter with proven STIHL teardrop-shaped teeth delivers top cutting performance. The teardrop shape means that branches are held securely at the blade for perfect cutting results. The shrub cutter's bar length of 200 mm is ideal for precisely shaping small-leaved ornamental trees and hedges.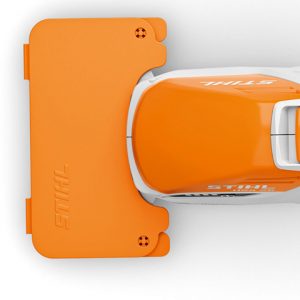 Blade scabbard
A well fitting cover for the blade of shrub cutters and grass trimmers ensures secure protection during transport and storage.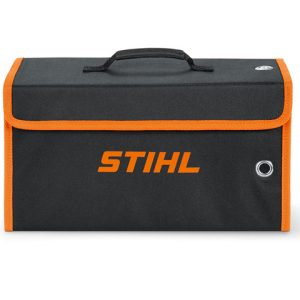 Practical carry bag
The set includes a wall-mountable carry bag for easy transportation and safe storage.
If you have any questions regarding the STIHL HSA 26 Cordless Garden Shears, please contact us for assistance.
View our full range of STIHL products here.
The STIHL name has stood for revolutionary technology and innovative ideas ever since the firm was founded. Throughout their 90-plus year history that has made them the name for state-of-the-art engineering. The STIHL brand is known round the world today for quality and service. In more than 160 countries their products are helping people at work – and that has made STIHL the world's leading chainsaw brand.