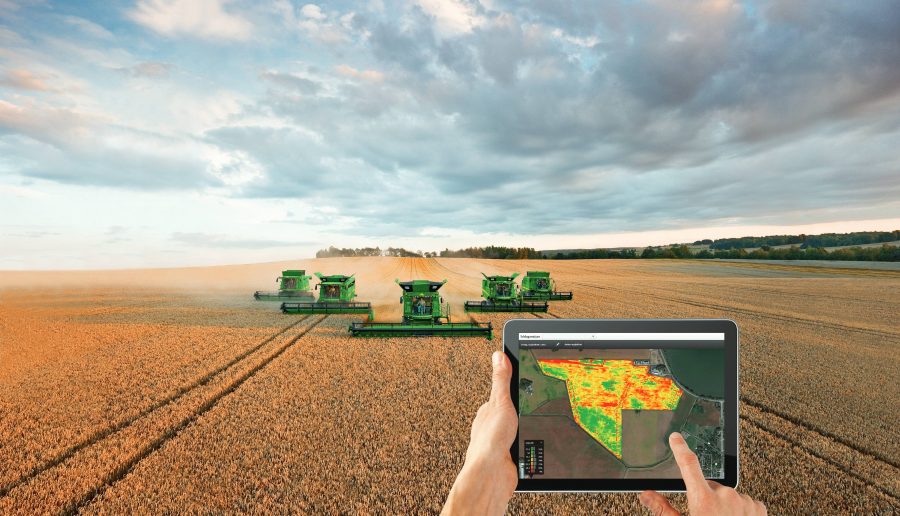 MyJohnDeere – Operations Center
John Deere's Expert Alerts system uses algorithms to predict certain upcoming issues before they arise. The generation of automated diagnostic and repair information allows us to take a proactive approach to machine maintenance which means less downtime for your machine and reduced repair costs.
One login, all applications
Users log in to their MyJohnDeere.com account to access all pertinent information in a centralised location. This includes access to current applications such as JDLink™, JDParts™, and StellarSupport™. Additionally, MyJohnDeere.com hosts new applications such as the operations center, the first place to go in order to monitor the current work status, and my equipment which gives owners a quick overview of their machines and associated machine capabilities.
MyJobConnect
The John Deere MyJobConnect package enables the user to run the newly developed Job Management through a John Deere Operations Center account. The package includes the MyJobs™ app, the MyJobsManager app, and the Jobs functionality in the Operations Center. Contractors and managers of arable farms will benefit and be able to reuse all the fields, clients, machines, and products they have in their Operations Centers. MyJobConnect allows them to schedule, send, and monitor jobs, being deeply connected with the operators all of the time. Keep working from anywhere thanks to the app's offline capability.
Whether in the office, the cab, or on the go, users will be able to view a list of jobs, the details of every single job, and keep others up to date on their work statuses.
From a manager's perspective, the feature can be accessed in two ways: from the office as an integrated tool within the Operations Center, or on the go, utilizing a dedicated MyJobsManager App on an iPad® tablet. Operators will use the dedicated and simplified MyJobs App on an iPad, iPhone® smartphone, or smartphone running the Android™ operating system specifically designed to match their needs.
MyJobsManager app:
An iPad app for the manager to create, schedule jobs on the go, visualise planning in a 5-day calendar view, and add work instructions/work questions. Send jobs to operators or monitor job progress and edit planning accordingly.
MyJobs app:
An iPhone, iPad, and Android smartphone app for the operator to receive jobs (job details, field locations, equipment assignment, and work questions requested by the manager). Be able to start, pause, and stop the jobs and seamlessly report work status.
Jobs in Operations Center:
Create and plan jobs, view work status, and create job reports based on previous operator inputs and answers to work questions. Be able to export job reports in .csv format to enable invoicing.