Ben Burgess introduced the BB RTK network in July 2012. Since then, the signal coverage has expanded to cover a very large area of the UK.
What is BB RTK?
RTK is a satellite correction signal, providing 2cm accuracy to agricultural machinery with GPS receivers.
The BB RTK service supplies a correction signal to most brands of RTK GPS receivers. This is without the expense of installing your own base station on farm, therefore providing low infrastructure and no running costs.
The network of base stations is connected to the internet and streams data from the internet servers to a mobile modem installed into the satellite receiver.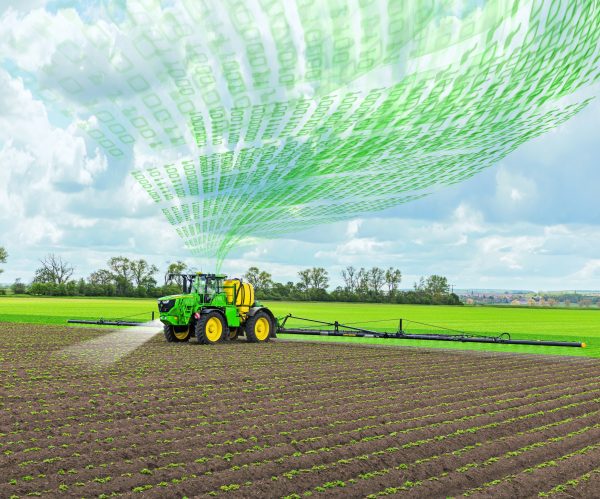 Key advantages of BB RTK:
ACCURACY of +/- 2cm
RTK for most makes of GPS receivers
REPEATABILITY year on year
FUEL EFFICIENT
APPLICATION INPUT COSTS REDUCED
NO BASE STATIONS on farm or in field
FLEXIBLE NETWORK USAGE
LOWER INVESTMENT COSTS for the end user
What happens if I lose modem signal?
The John Deere StarFire 6000 Receiver has a feature called RTK Extend which gives 10 minutes of RTK signal if modem data is lost. Should signal be lost for longer than 10 minutes or the internet signal completely drops, the John Deere StarFire 6000 Receiver will default to SF3 fallback, giving 14 days of SF3 signal which provides accuracy of +/- 3cm. This benefit does not require an SF3 subscription.
What if I don't have a John Deere GPS Receiver?
Most makes of RTK enabled GPS Receivers are compatible with our signal; including Topcon, Ag Leader and Trimble. NTrip capable
What if the BB RTK network doesn't cover my farm?
Please speak to us as we'd be happy to consider further expansion.
How much does this service cost?
£650 subscription fee per year, plus a data SIM tariff (minimum 1GB recommended).
For further information please call Carl Pitelen, Ben Burgess Group Precision Ag Manager, on 01603 628251 or 07828 577784. Alternatively, use our form found below.
RTK signal coverage in conjunction with P Tuckwell Ltd, Netherton Tractors, Tallis Amos Group and Thomas Sherriff & Co. Ltd.