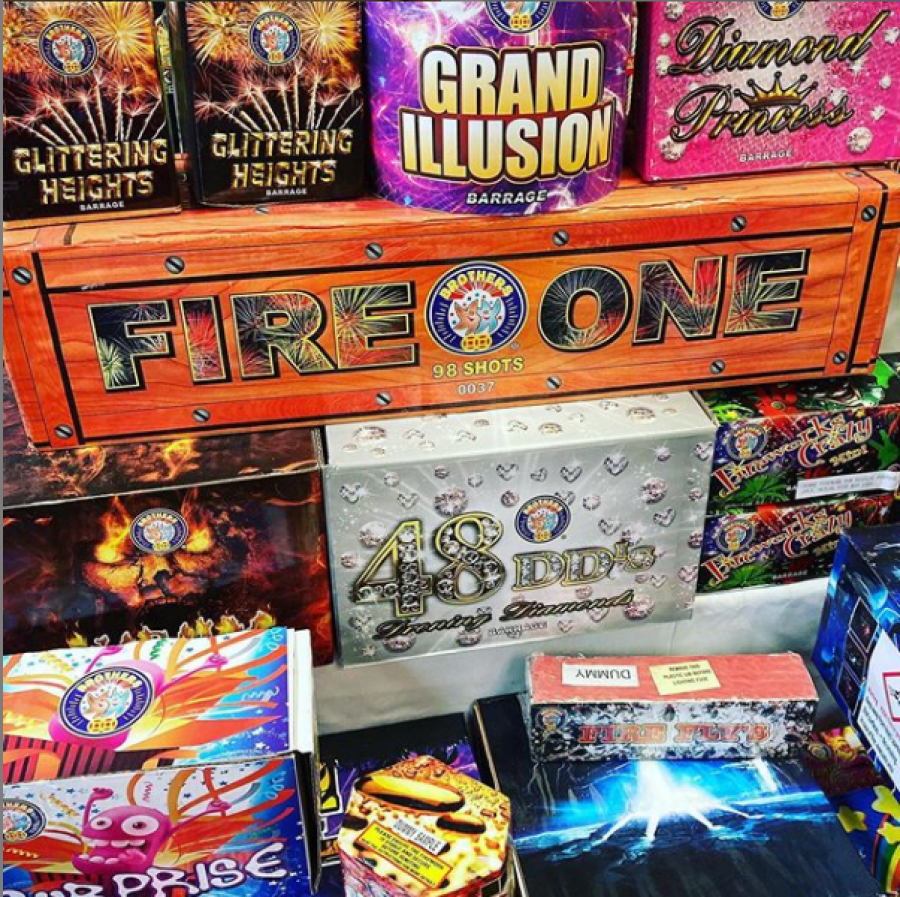 Whether you wish to celebrate a birthday with one rocket, have a bonfire night extravaganza, welcome in the New Year or have a gender reveal party, then look no further than Ben Burgess!
We are fully licensed to stock & sell fireworks all year round from our Norwich & Newmarket branches.
Our Aylsham & Beeston branches hold stock from October 15 for Fireworks night celebrations.
Our Coates & Ellington branches also provide a collection service from October 15 for pre-ordered fireworks.
For the past seven years, we have been the region's main supplier of the award-winning range of Brothers fireworks. The Brothers range is one of the most popular brands on the market and is sold worldwide to both professional & domestic customers. This wide-ranging portfolio allows them to make the most of their pyrotechnic expertise – the end result to you is great value fireworks that produce a truly breath-taking show.
The Brothers range perfectly complements the existing premium brands that Ben Burgess is renowned for supplying, so whether it's a small back garden show or a firework extravaganza, we have full selection to satisfy your requirements!
The following fireworks are available now:
Sparklers
Selection Boxes
Rockets
Barrages
Cakes
Multi-Shots
Display Wheels
Fountains
Roman Candles
Single Ignition
With prices starting from £8.99, we have a great selection of fireworks for all occasions!