Ben Burgess fortnightly news update 15th February 2021
15 February 2021 Ben Burgess News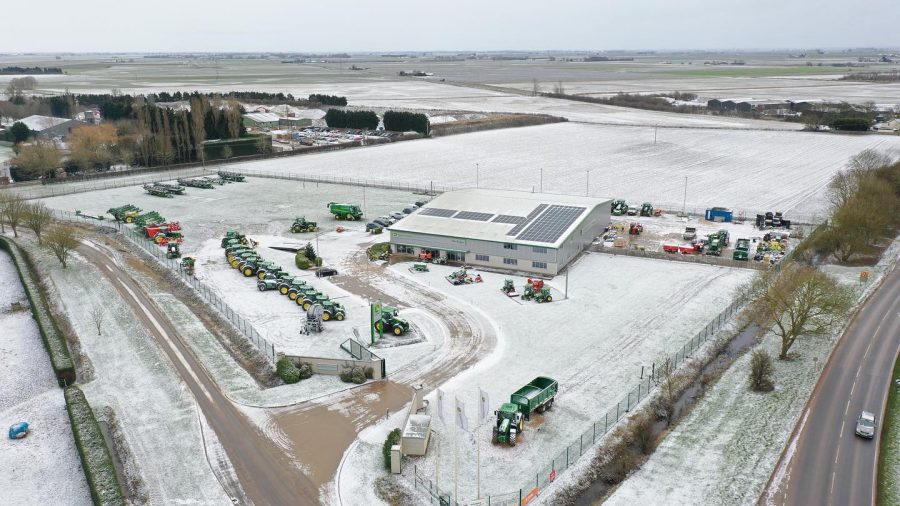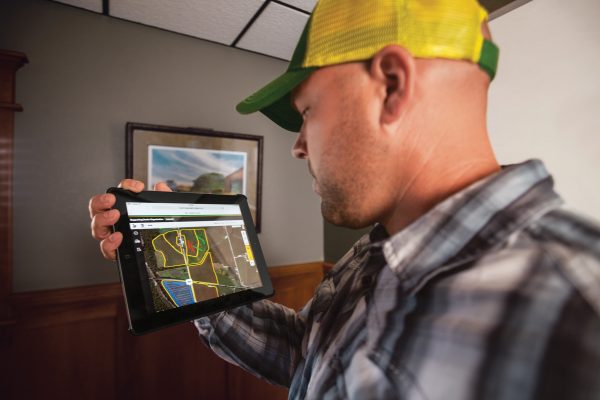 14th February 2021
Hire a John Deere gator with BB RTK from your local Ben Burgess branch and map your boundaries in preparation for the upcoming spring planting season. Our Precision Ag specialists will be happy to advise you on the recording of your boundaries in the Operations Center for year-on-year repeatability.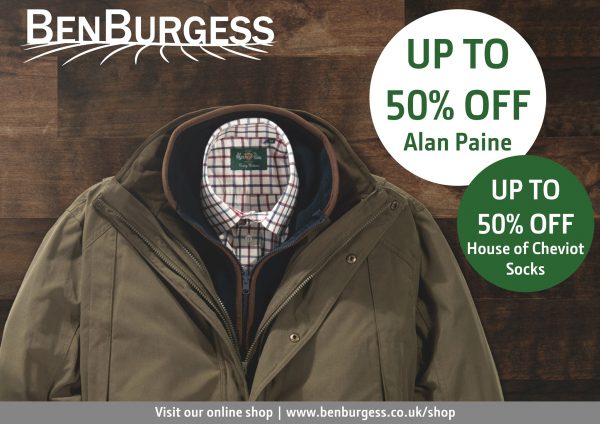 13th February 2021
Our up to 50% off Alan Paine sale ends soon!! You also have a chance of winning a bespoke lesson with clay shooting professional Abbey Ling! All you need to do is purchase something from our Alan Paine range in our online shop
Sale ends Sunday 14th February 2021!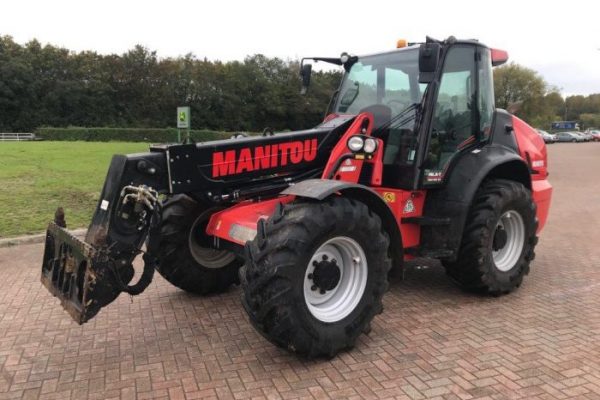 12th February 2021
Our machine of the week is this ex-hire Manitou MLAT533-145V+ Telescopic Handler, which is priced at £73,500 (excl. VAT). For more information on this machine, click here or contact your local BB branch or area sales representative who will be happy to assist you!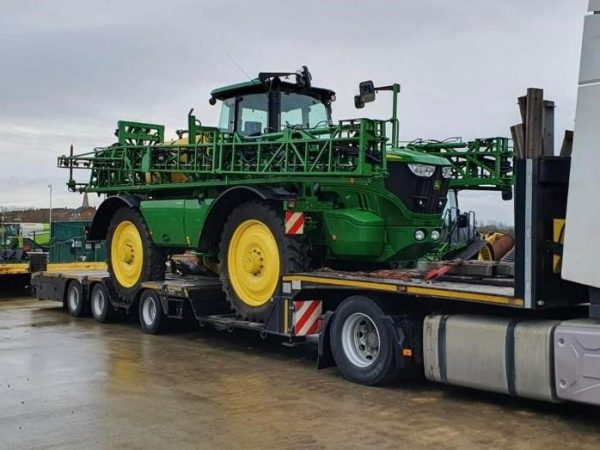 11th February 2021
Our export team remain very busy and are committed to ensuring smooth delivery of the machinery you purchase. From cleaning certificates to additional declarations, we have it covered.
This second hand R4040i has begun it's 1700 mile journey to Bulgaria!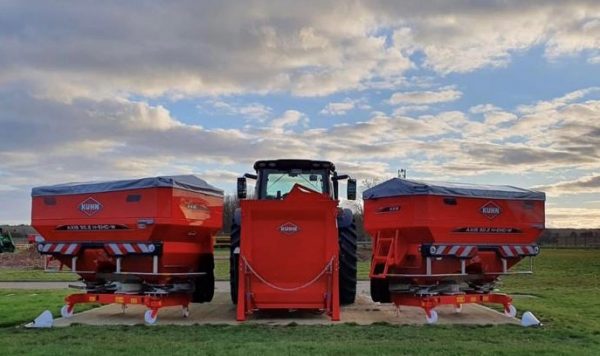 10th February 2021
Ben Burgess is proud to be East Anglia's local KUHN Farm Machinery UK Ltd dealer. We offer the latest new machines and have a comprehensive range of ex-demo and used equipment available. Finance options are available, including 0% finance on many new machines.
See our unmissable Kuhn deals here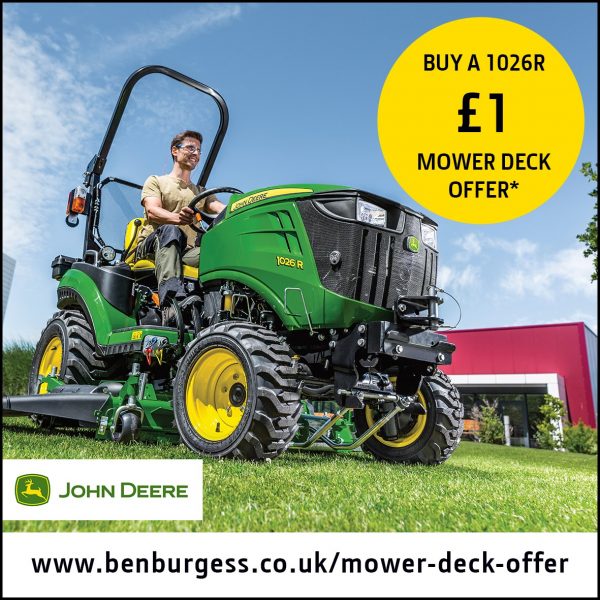 9th February 2021
The John Deere 1026R Compact Utility Tractor offers perfect stability and ride comfort, lets you switch tools and attachments quickly and is easy to park and store.
Purchase a 1026R from Ben Burgess between 1 February to 30 April 2021 and we'll fit a John Deere 54" AutoConnect™ Mowing deck for just £1*
Visit here for more information and full T&Cs*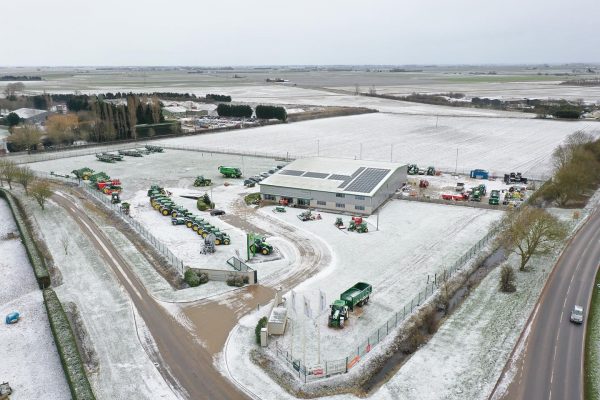 8th February 2021
Snow is in the air at our BB Branches today!! #SnowDay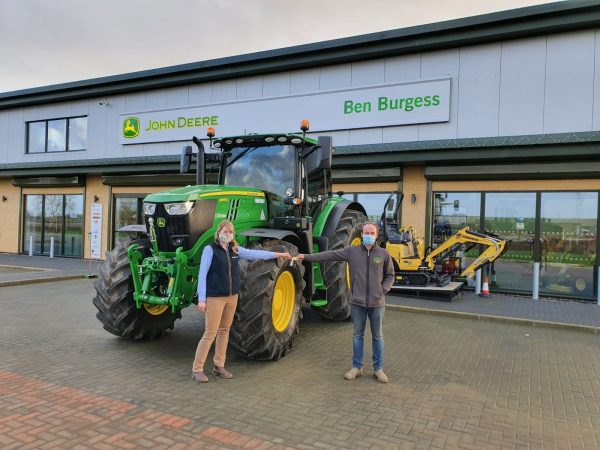 7th February 2021
Area Sales Manager, Rebecca Harris from our Ellington branch is pictured with Henry Eayrs of Eayrs Farms Ltd taking delivery of their brand new John Deere 6195R Ultimate Edition recently. Well done to Rebecca on the sale and thank you Eayrs Farms for purchasing another green and yellow machine to add to your fleet.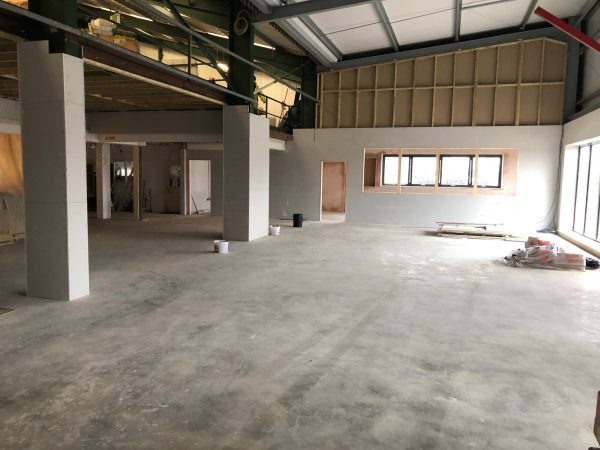 6th February 2021
We are really pleased with the progress of our Beeston showroom. This extra space will bring more exciting brands to Beeston and will provide much more display space for our customers to enjoy a better experience when they visit. We look forward to sharing the finished showroom with you soon when we'll be sharing exclusive opening offers… watch this space!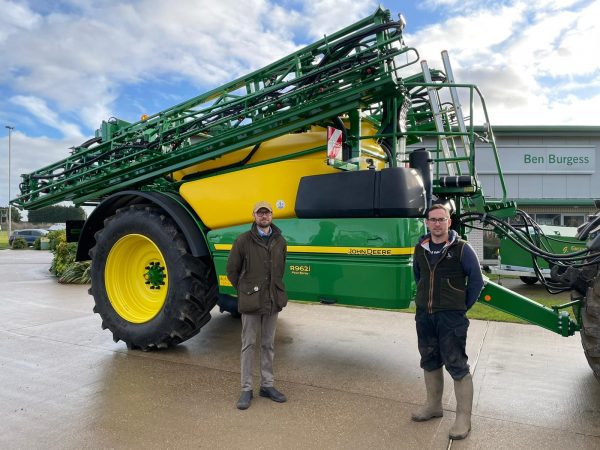 5th February 2021
Coates Area Sales Manager, Anthony Mottram is pictured with Robert Bowed of DJC Farms Ltd handing over their brand new John Deere R962i Trailed Sprayer. Well done to Anthony on the sale and happy spraying Rob.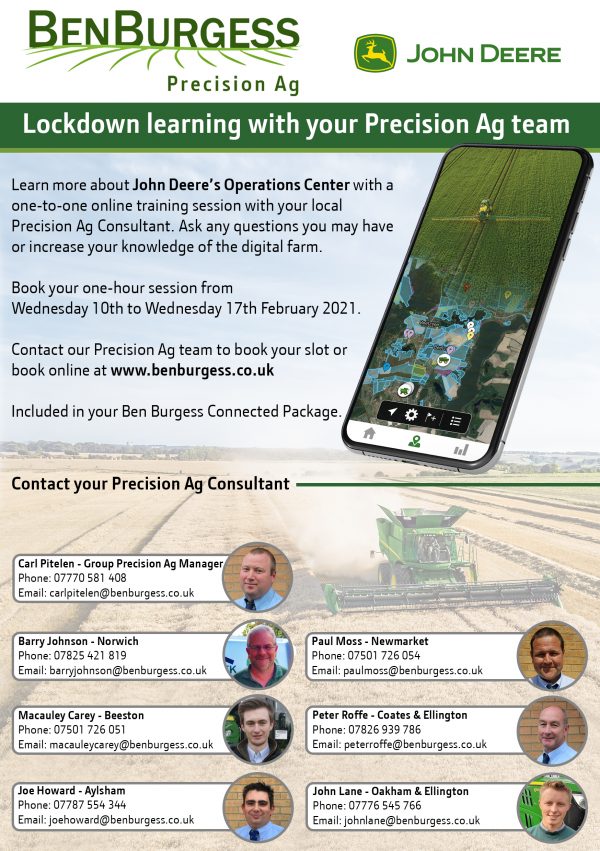 4th February 2021
Learn more about John Deere's Operations Center with a one-to-one online training session with your local Precision Ag Consultant. Ask any questions you may have or increase your knowledge of the digital farm.
Book your one-hour session from Wednesday 10th to Wednesday 17th February 2021.
Contact our Precision Ag team to book your slot or book online here
Included in your Ben Burgess Connected Package.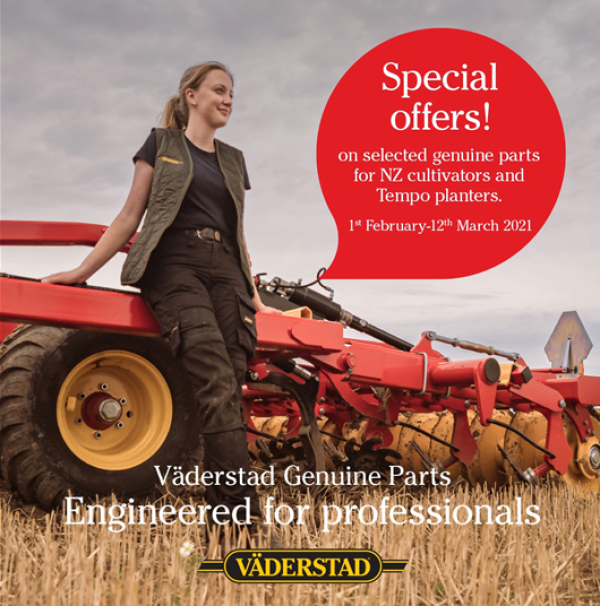 3rd February 2021
Please click here to view the latest edition of the Väderstad UK Parts News; packed with special offers on NZ Harrow & Tempo Planter parts.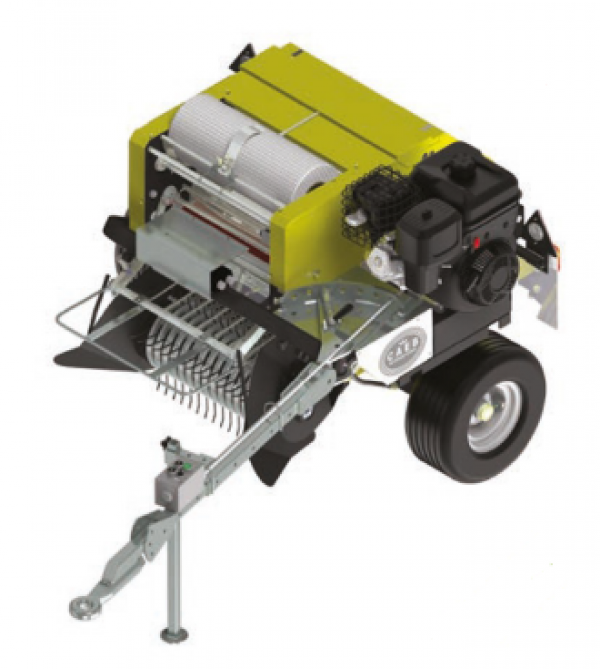 2nd February 2021
Ben Burgess GroundsCare Equipment is the sole importer of CAEB mini balers for the UK and we supply nationwide. The Mountain Press Mini Round Baler is a unique machine capable of baling wet grass, hay, and other organic materials into a small round bale weighing approximately 22 kg. Each bale is held together by a wrap of net which is 4.1 meters long and takes only three seconds to wrap. In good conditions, up to 80 bales can be produced per hour.
Click here to see the full video of the CAEB mini baler in action and view our full range of models in our online shop/
If you would like further information, contact your local BB branch or grounds care sales representative!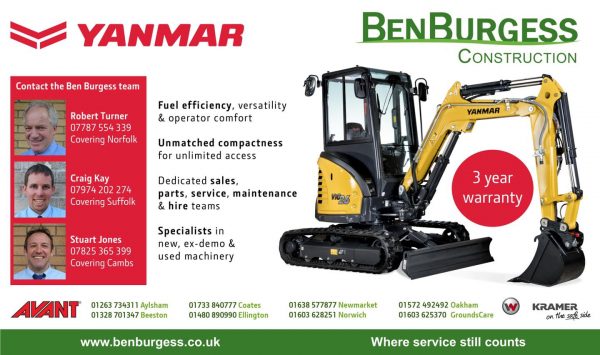 1st February 2021
We have a range of Yanmar diggers in stock at your local branch. Please get in touch with your BB Construction team for all demonstration enquiries, as well as hire, parts and servicing support!