Special Offer – John Deere 1026R + Deck for £1!
8 February 2021 Promotions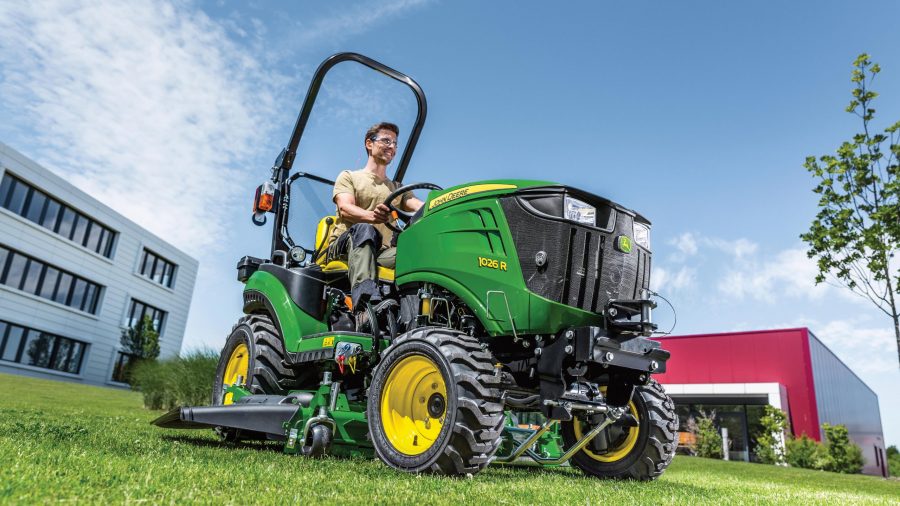 John Deere 1R Series
The 1026R Compact Utility Tractor offers perfect stability and ride comfort, and is easy to park and store. Designed for a wide range of tasks, this sub-compact tractor lets you switch tools or attachments easily and quickly. Standard features include a hydrostatic transmission, 4WD and power steering for smooth operation – plus a deluxe seat and suspension, tilt steering and deluxe lighting kit for all-day productivity.
Want to get even more work done well?
Add a mowing deck attachment will make your new 1026R even more versatile and productive!
In fact, the John Deere AutoConnect™ Mowing Deck attaches in seconds, saving you time every time you mow. The deck and driveshaft automatically connects when you drive over it. Then when you're done, simply reverse back over to disconnect again – all from the comfort of your seat.

2021 Promotion
Purchase a 1026R John Deere Compact Tractor from us and we'll fit a 54″ mower deck for just £1!*
The offer runs from 1 February to 30 April 2021, but stocks are limited so contact us today!
*Offer covers the mower deck and fitting but customer contribution is required for the mechanical or hydraulic lifting kit required.
If you are interested in this offer use the form below to get in touch