Unmissable Kuhn Deals
Ben Burgess is proud to be East Anglia's local Kuhn dealer. We offer the latest new machines and have a comprehensive range of ex-demo and used equipment available. Finance options are available, including 0% finance on many new machines. Our specialist sales team are here to help you choose the right machine for you and our optimisation and servicing teams will ensure you get the most out of your Kuhn machinery. This page is dedicated to our special offers available.
If you are interested in any of the machines listed on this page please use the enquiry form at the bottom of the page. All prices shown below are ex. VAT.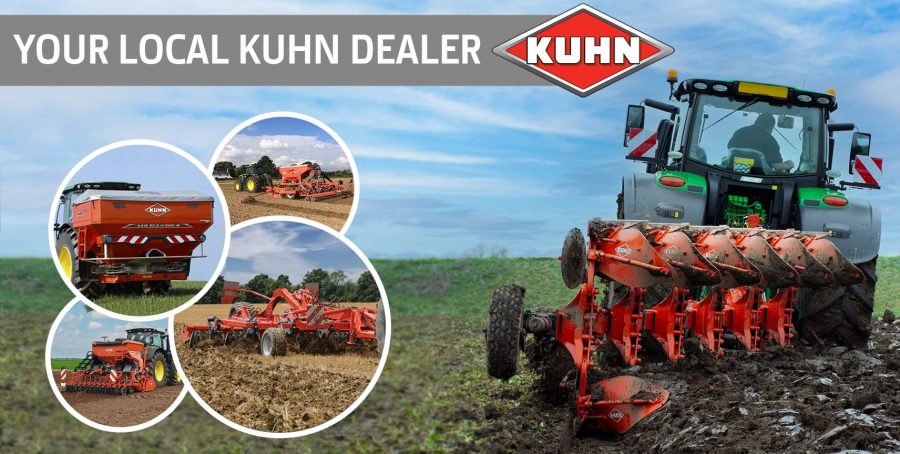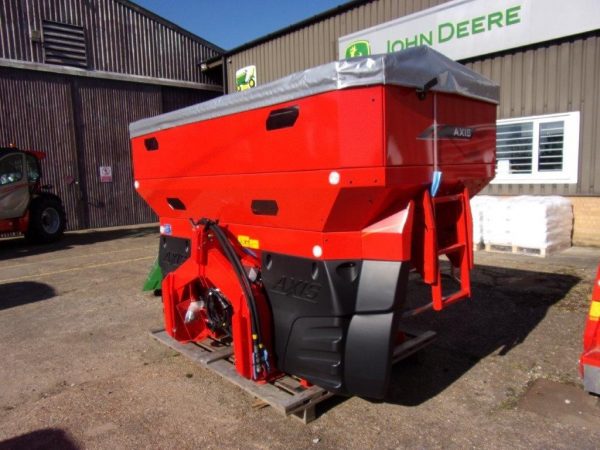 Kuhn - Axis 50.2 H EMC W Fertiliser Spreader
2019, ISOBUS without control terminal, S8 VXR+ discs (30-42m), 4200l hopper, hopper cover, LED lighting & signalling, WiFi module for ISOBUS, access ladder on right-hand side, side parking rollers
£22,500
Stock Number: 21073856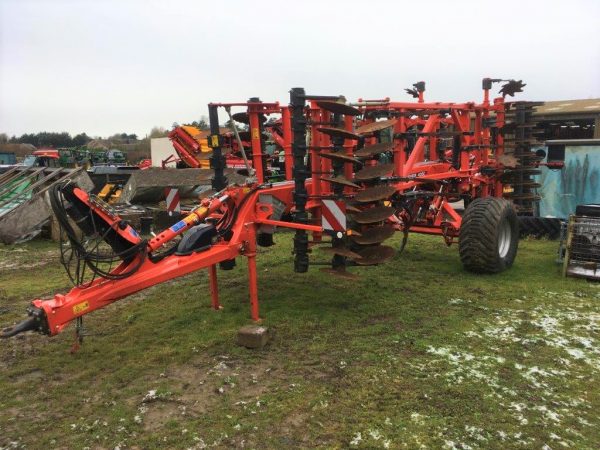 Kuhn - Performer 4000A Cultivator
2019, ex-demo, 4m, tine and disc cultivator, 50mm carbide share, hydraulic brakes, roller double U, hyd adjustment of the roller
£45,000
Stock number: 91071685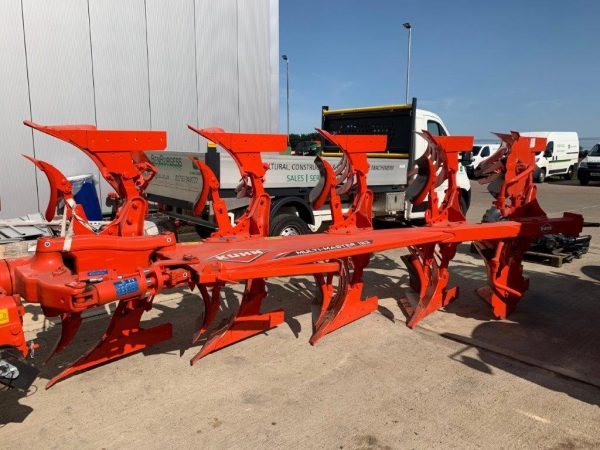 Kuhn - MM123 Plough
2020, Multi-Master 123T 5 bodies 120mm headstock, cutting width 16″ / 40cm, ZRL skimmers (pair), turnover with alignment, hydraulic offset, standard linkage.
£18,000
Stock Number: 81074481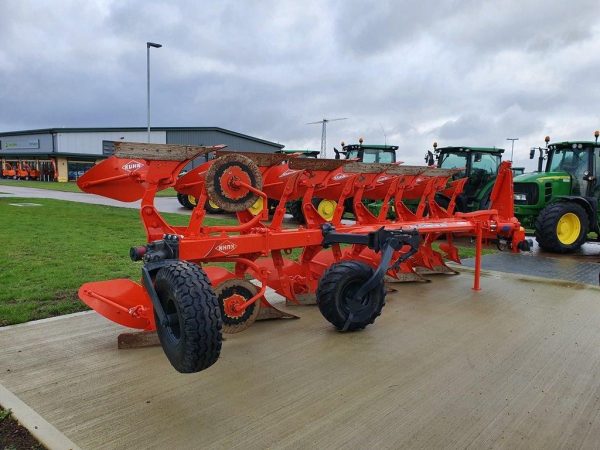 Kuhn - MM153 Plough
2019, ex-demo, Multi-Master traction bold safety plough, LP66D bodies for wide-furrow bottom, standard zxl skimmers (pair), 690mm depth wheel disc coulter, plain 500mm 660mm transport wheel
£17,500
Stock Number: 11069638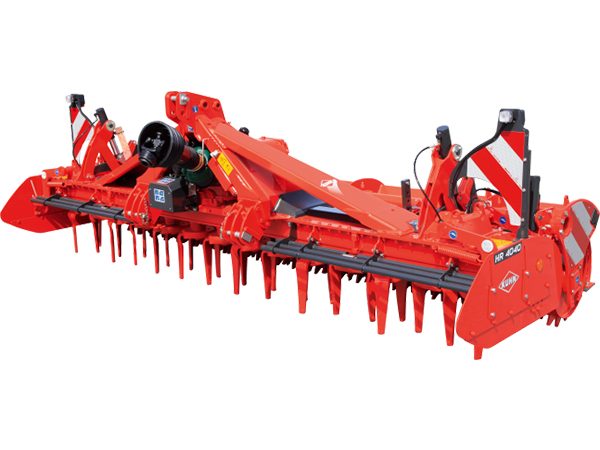 Kuhn - HR4040 Power Harrow
2020, rigid power harrow c/w 1 3/8″ 6 spline, fast-fit durakuhn blades, 535mm maxipacker roller, hyd d/a working depth adjust, rear levelling bar, set of 2 track eradicators with traction bolt safety, track eradicator holder
£21,000
Stock Number: 31078309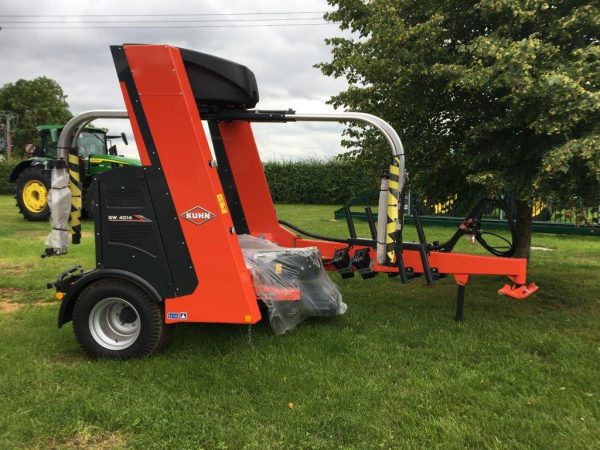 Kuhn - SW 4014 Bale Wrapper
2020, suitable for round & square bales. c/w 19.0/45-17 aw profile wheels, 4.7m length, 2.5m transport width, 2820kg approx weight, maximum bale weight – 1500kg
£35,500
Stock no: 51078288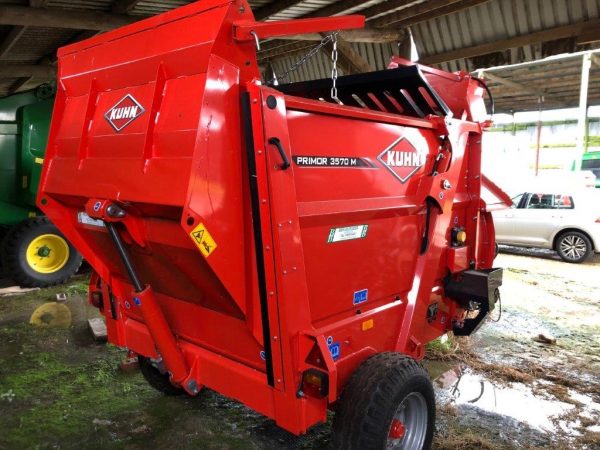 Kuhn - Primor 3570M Straw Blower
2019, ex-demo, trailed, c/w electric control, swivel chute, fixed chute, hydraulic control of beam, hyd dual control of tailgate and conveyor, 24 knives (80-95), adjustable jack, long drawbar, clean straw system, 10/75-15.3 tyres.
£15,500
Stock no: 11077340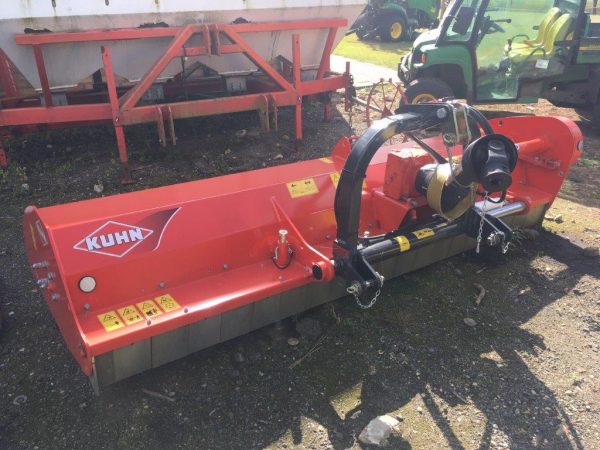 Kuhn - BP 28 Flail Mower
2019, ex-hire, hammer knives, hydraulic side-shift
£5,400
Stock number: 31069645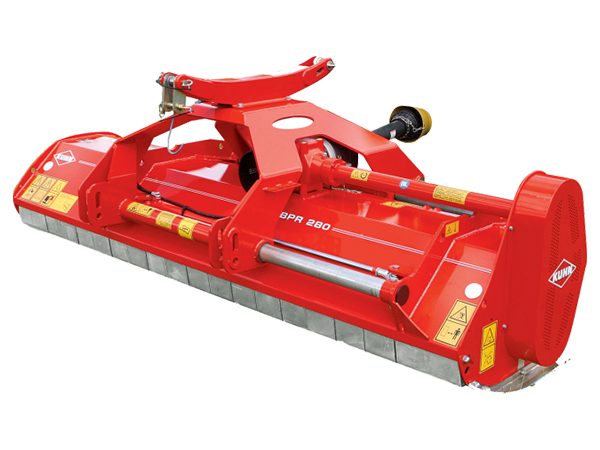 Kuhn - BPR 210 Flail Mower
2021, 2.1m front and rear-mounted flail mower c/w hammer knives, hydraulic side shift, removable ends roller.
£7,500
Stock No: 81078852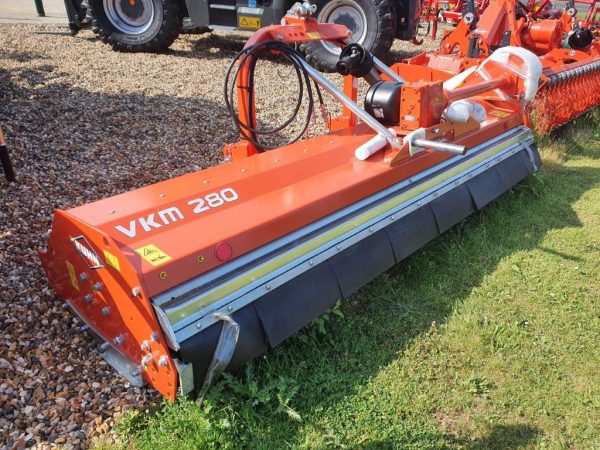 Kuhn - VKM 280 Flail Mower
2021, c/w hammer knives, roller with removable ends, hydraulic side offset.
£6,575
Stock No: 31078848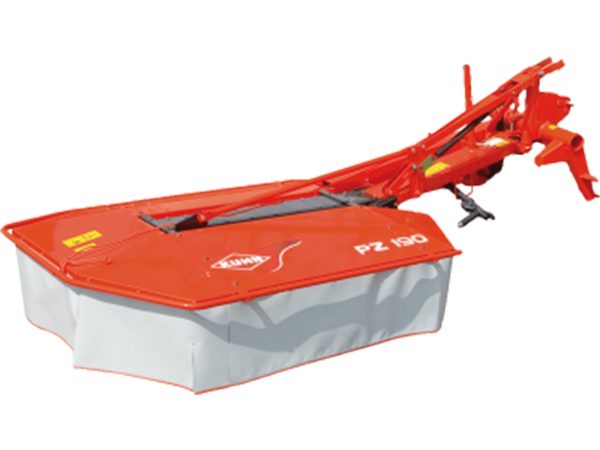 Kuhn - PZ190 Drum Mower
2021, 1.85m working width
£3,800
Stock No: 11078844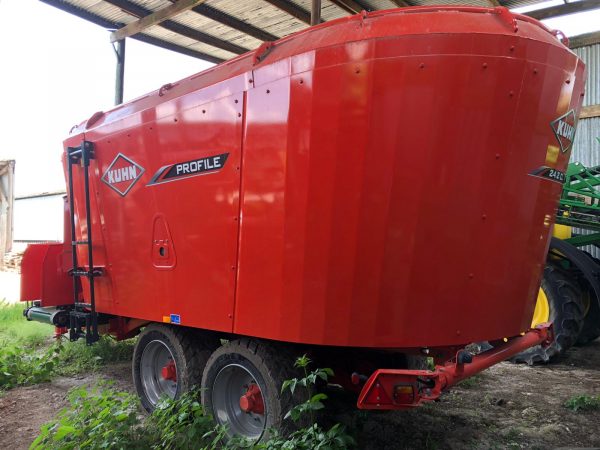 Kuhn - PROFILE 24.2 CL Diet Feeder
2020, 24 cubic metres hopper, 2-speed gearbox, 6 standard knives, hyd brakes, flexilift conveyor on right with electric speed adjustment, load cells, bogie axle, 2 adjustable counter knives, ladder, mixing hopper, adjustable drawbar, PTO 455/40r22.5 tyres
£40,000
Stock Number: 11074919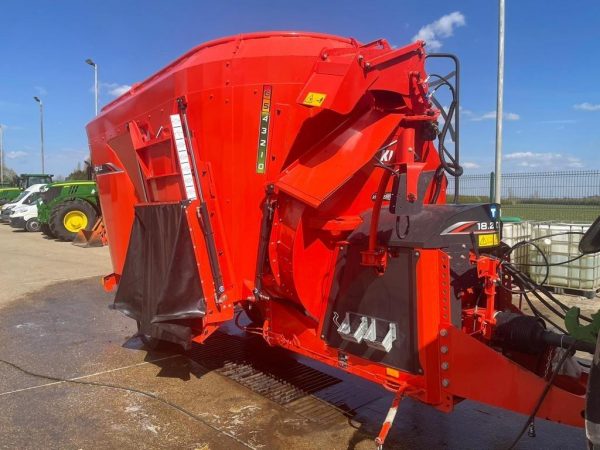 Kuhn - PROFILE 18 CL Diet Feeder
2020, ex-demo, profile plus 2 ds front 18 cu/m anti-overflow ring for fibrous rations, 8 knives not coated single axle, single line hydraulic brakes, 2 twin wheels 215/75r17.5, KDW 341 programmable weighing system,WA PTO shaft, swivelling chute 220degres, transport lights, jack shim
£31,000
Stock Number: 81075652