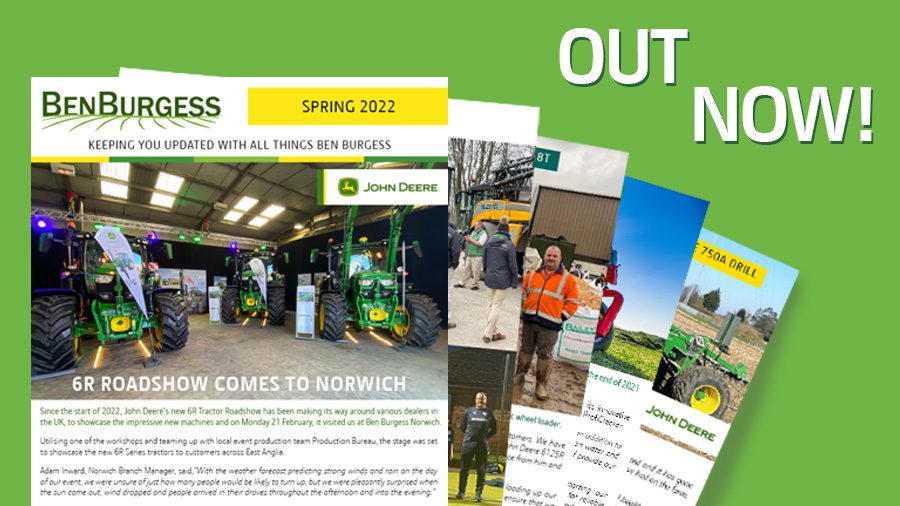 Welcome to the Spring 2022 edition of the Ben Burgess Newsletter.
Inside you will find the latest news and offers from across the Ben Burgess Group, including news on our recent John Deere 6R Roadshow, staff training and other events. The latest apprenticeship news, grounds care machinery and information about the newest franchise available from Greencrop!
… we hope you enjoy reading it.
Click the link to view our flip book: Spring Edition 2022
If you'd prefer to download a PDF copy, please click here: Spring Edition 2022