Description
Don't let garden work be hard work. The Stihl BG 56 C-E Blower is ideal for cleaning up leaves and debris on paths or driveways around the home, the new powerful, low emissions BG 56 C-E handheld petrol leaf blower features STIHL ErgoStart, making starting virtually effortless. Designed with a specialised stop switch and semi-automatic choke lever, the blower automatically resets itself to the run position while helping prevent accidental flooding for smooth starts. Vacuum adaptor kit available as an accessory to convert the BG 56 C-E blower into a vacuum shredder.
Standard features: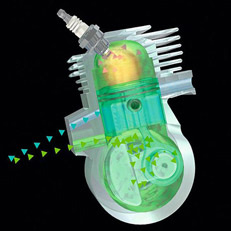 Reduced-emission engine technology
2-stroke engine with stratified charge. A fuel-free layer of air is created between the burned charge in the combustion chamber and the fresh charge in the crankcase, reducing the amount of fuel lost during the charge cycle. This results in more power with a lower weight, up to 20% lower fuel consumption than regular 2-stroke engines and significantly reduced exhaust emissions.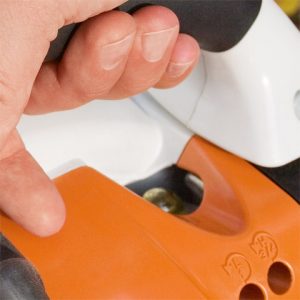 Manual fuel pump (Purger)
A small fuel pump delivers fuel to the carburettor at the touch of a button. This reduces the number of starting strokes required following extended breaks in operations.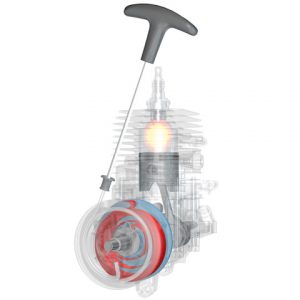 STIHL ErgoStart (E)
A genuine advance in easy starting. STIHL ErgoStart (E) cuts the effort required to start the tool by half, while the starter cord can be pulled at just one third of the normal force. All it takes is 2 fingers and a gentle pull action.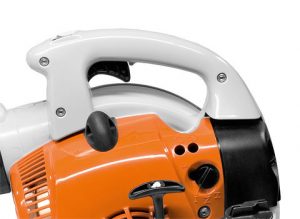 Multi-function control handle
Easy, comfortable thumb-operated control means the operator's hand never leaves the handle.
Technical data
CO2 g/kWh: 955
Performance kW: 0.7
Sound power level dB(A) *1: 104
Sound pressure level dB(A) *1: 90
Vibration value, right m/s2 *2: 8
Air velocity m/s *3: 64
Tank volume l: 0.54
Max. air speed m/s: 71
Equipment: Round nozzle
1) K-factor according to DIR 2006/42/EC = 2.5 dB (A)
2) K-factor according to DIR 2006/42/EC = 2m / s ²
3) With round nozzle in the blowing operation
If you have any questions regarding the Stihl BG 56 C-E Blower, please contact us for assistance.
View our full range of STIHL products here.
The STIHL name has stood for revolutionary technology and innovative ideas ever since the firm was founded. Throughout their 90-plus year history that has made them the name for state-of-the-art engineering. The STIHL brand is known round the world today for quality and service. In more than 160 countries their products are helping people at work – and that has made STIHL the world's leading chainsaw brand.