Guidance is not just for agricultural machinery – Royal West Norfolk Golf Club
17 September 2020 Ben Burgess News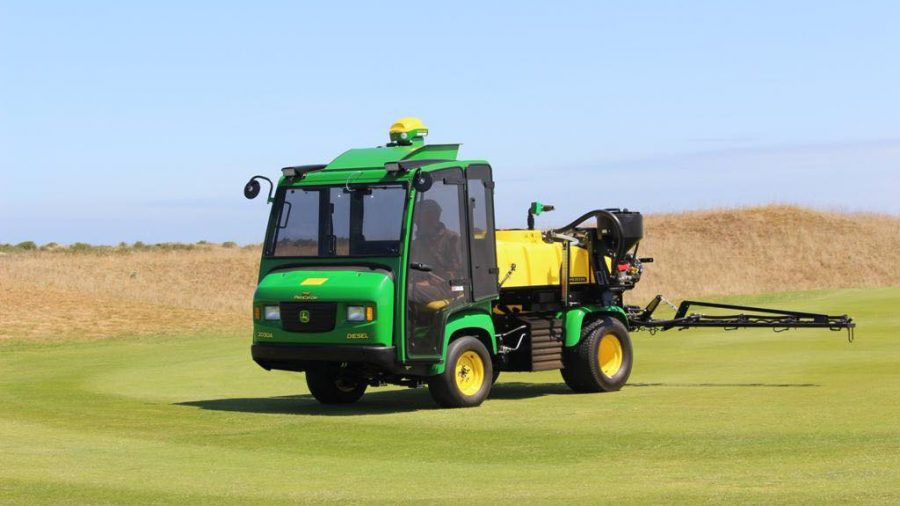 Guidance is not just for agricultural machinery
Stuart Edge, Grounds Care Area Sales Manager, and Carl Pitelen, Group Precision Ag & Optimisation Manager, recently installed a John Deere ProGator at the Royal West Norfolk Golf Club in Brancaster. Also home to the Brancaster Village Artisans Golf Club, one of few Artisans Golf Clubs in the region, the outstanding links course is set on the North Norfolk coast, surrounded by the sea and saltmarshes, and is ranked 17th in England.
The new machine is a designated sprayer and joins the clubs extensive fleet of John Deere equipment which already includes three ProGators used specifically for top dressing sand and soil mix, two 7500 fairway mowers, a 2500 greens triple and eight 220 SL hand mowers. A fleet of Ben Burgess supplied Club Cars can also be used by members and guests.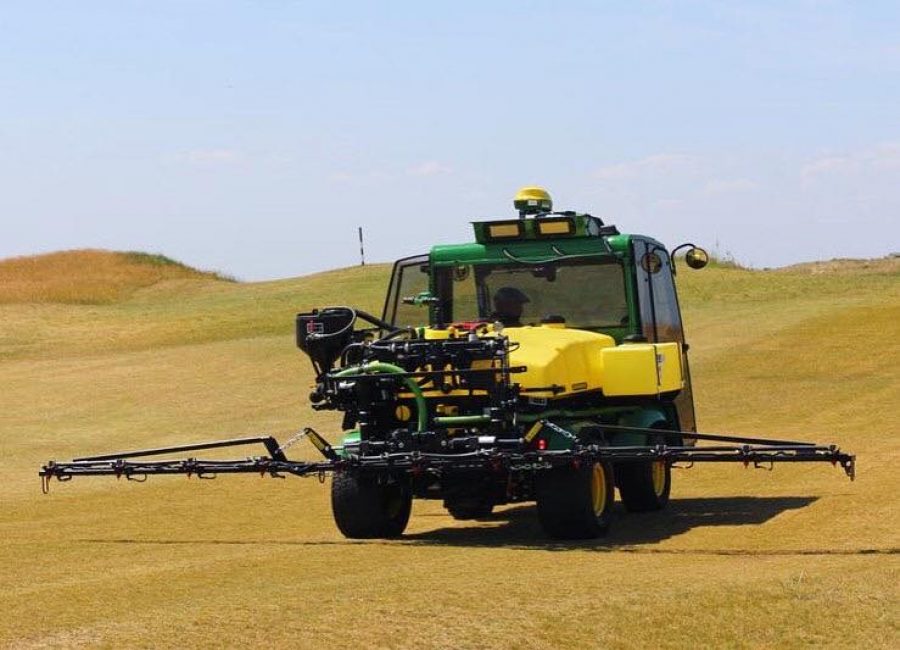 The guidance system, the first Carl has fitted to golf course equipment, is complete with AutoTrac guidance using RTK which provides accuracy up to 2cm. Also, John Deere rate and section control which allows operators to adjust the rate of application and apply exact amounts of foliar feeds, fertilisers and fungicides, reducing costs and enhancing results.
Gavin Playford, Head Greenkeeper and in his 35th year at Royal West Norfolk, explains what benefits it will bring to the club. "We chose to add the AutoTrac system to our sprayer in order to help us increase accuracy of application and make it easier for the operator to achieve what's needed, reducing our feed and fertiliser use but ensuring we maintain the quality of the fairways and greens. John Deere's Wireless Data Transfer technology will be very helpful for analysis, record keeping and future planning, so is something we can really make work for us in the future.
"We've worked with Ben Burgess for many years and have always found the service and after sales support to be excellent. Our team is very experienced with John Deere equipment, so it makes sense to continue using what we know and trust."
For further information on the range of golf course equipment available at Ben Burgess GroundsCare Equipment and how our Precision Ag team can help you make more informed decisions, please get in touch with your local branch.