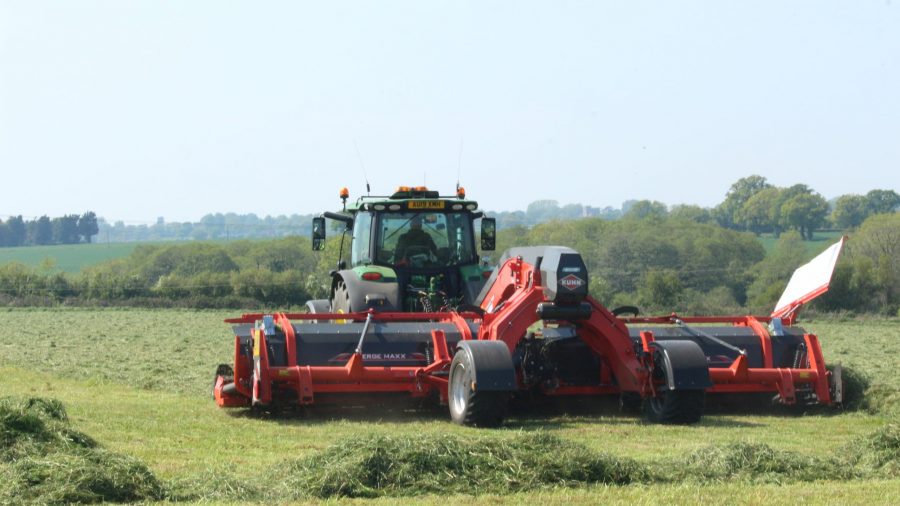 Kuhn Merge Maxx machines are not only ideal for contractors but also for individual farms. The two independent pick-ups offer side or central delivery and several combinations. Rake up to 30m forage and gain up to 3kph!
With their adaptable pick-up widths of 7.5m to 10.95m and their delivery of uniform windrows, the harvesting machines following can work at high speed. The mergers also provide maximum versatility, both in the delivery options and in the ability to rake any type of forage, including light or heavy, dense or sparse, short or long arable or permanent meadows, straw or whole crops. In particular, they are recommended in delicate forages to harvest the full nutritional value of legumes.
The operating principle of belt mergers is that the forage is lifted by pick-ups and then deposited gently for reduced impurities and stones in the forage.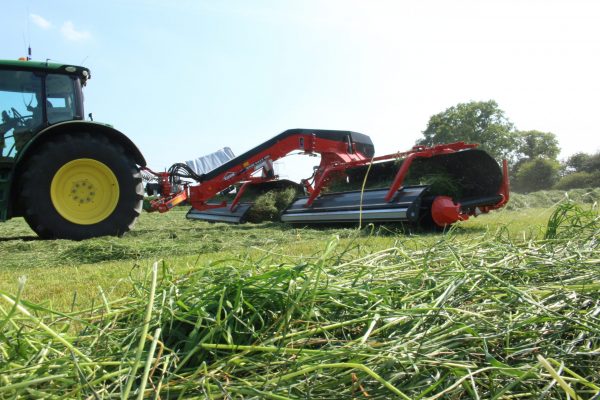 Dickie Barnes of DH Barnes, a Norfolk contractor, has run his Kuhn Merge Maxx 950 for two seasons and tells us why he believes it's "awesome"!
"The Merge Maxx is undoubtedly one of the most versatile pieces of equipment we run. For the last two years, we've been able to achieve increased productivity, less contamination and therefore better-quality forage.
"As well as its performance, the merger allows increased forward speed meaning we can now operate at an average 14kph. We've benefitted from significant savings on the forager's wearing parts also thanks to the reduction of stones and soil in the grass.
"Last year saw the merger come into its own and show just how versatile it can be. We began work with it at the end of April and it worked through until the end of August. During the wet harvest it allowed us to create larger swaths for high capacity balers and proved its fantastic stability, following contours on uneven ground very well."
Be sure to consider a Kuhn Merge Maxx as your next purchase. Our demonstration 1090 machine is available to trial this season – please contact your local Ben Burgess area sales manager for further information.