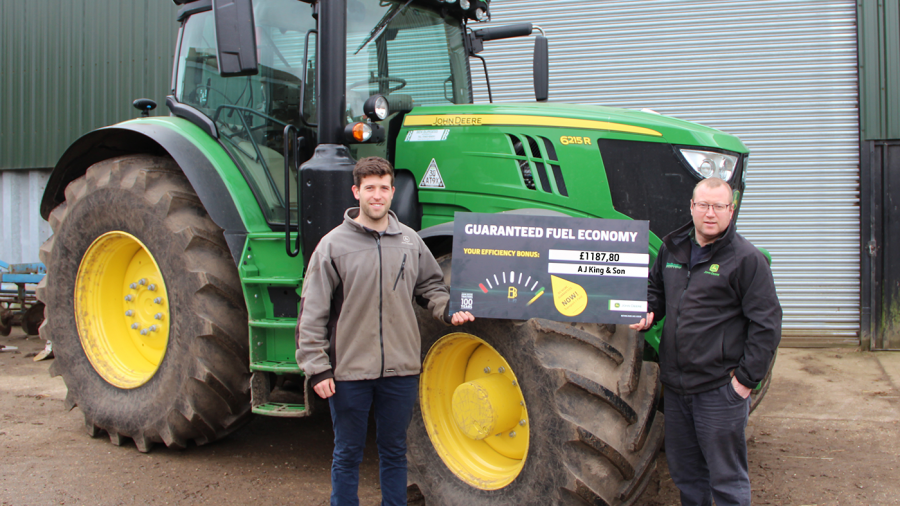 Guaranteed fuel economy or your money back – this is John Deere's promise for their fuel guarantee campaign.
We were delighted to hand a cheque for £1,187.80 to Robert King of A J King & Son recently as an efficiency bonus for beating John Deere's fuel guarantee by two litres per hour in the field.
Carl Pitelen, Group FarmSight and Optimisation Manager, presented Robert with the cheque in front of their John Deere 6215R tractor which they purchased new in January 2019. As part of the Ben Burgess FarmSight support package received with all new John Deere connected tractors, Carl was able to help Robert sign up to the guarantee programme after installing his machine and monitor the machine's fuel usage. Two main reasons for achieving the bonus was by taking care to remove additional ballast when not required and by adjusting tyre pressures to suit the work required.