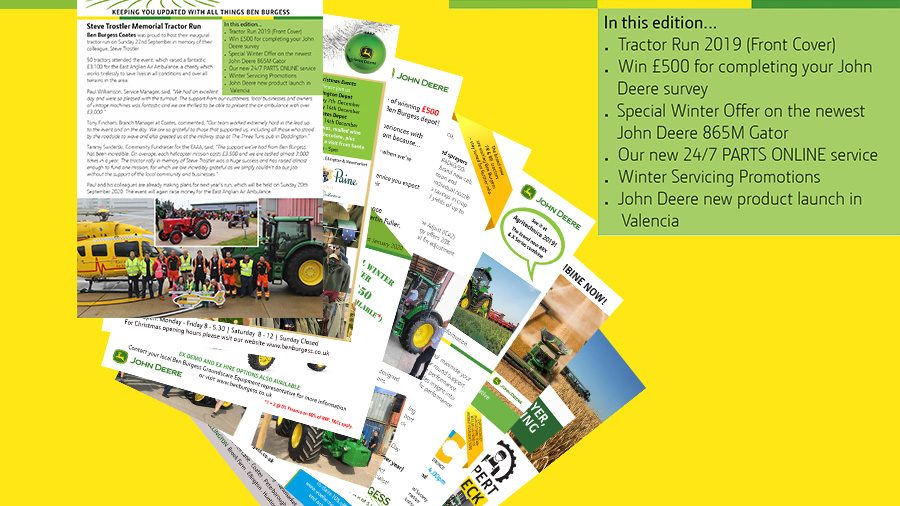 Welcome to the Winter edition of the Ben Burgess Newsletter.
Inside you will find updates from across the group, latest tips on improving yields and production efficiency for harvest, grounds care performance packages, deals on new and hire machinery as well as our used machinery guide.
Click the link to view the Winter edition 2019.
For more information on promotions and used machinery, please get in touch via the enquiry form below.