Ben Burgess announce new depot in Oakham – UPDATE
22 September 2021 Ben Burgess News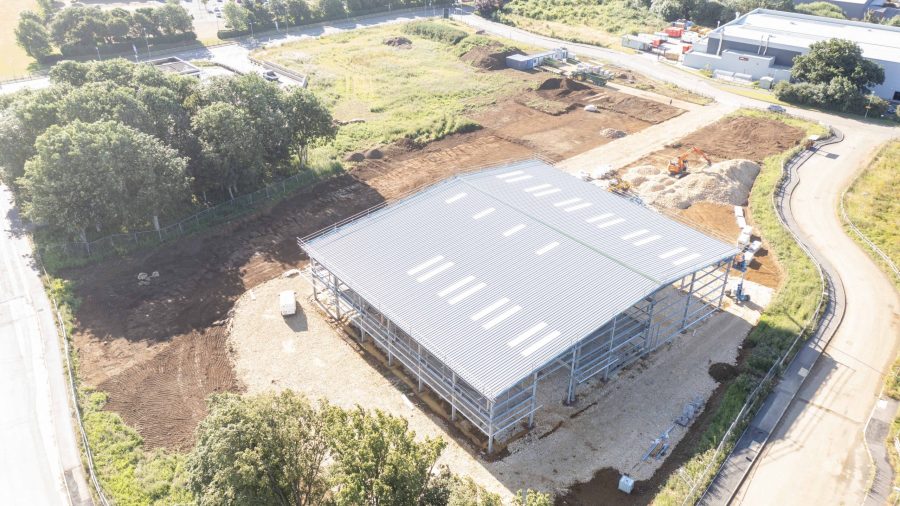 Press Release – 23.09.2021
Ben Burgess announce new depot in Oakham.
Local agricultural machinery dealership, Ben Burgess, is set to open it's new branch in Oakham.
Ben Burgess, East Anglia's John Deere dealer, is close to finalising the build of its new purpose-built branch at Hawksmead Park in Oakham. The site situated opposite the Rutland showground will contain the seventh branch for Ben Burgess, expanding the company's presence into the Rutland area.
Ben Burgess Dealer Principal Ben B Turner stated "Oakham is right at the heart of Rutland and allows us a prime location to provide Agricultural, Construction and Groundscare equipment and support for customers across the region. Our team, who have been operating out of the temporary site in Empingham, are very excited by the progress of the new depot and are very keen to move in. Once there they will be able to offer a full range of grounds care equipment for residential and commercial customers, a wide selection of the latest agricultural and construction equipment from our well-known franchises and a high level of support and service that we provide to our customers."
"We have already received a warm welcome from the local councillors and have been working with the LEP network to inform the local community about skilled job opportunities and apprenticeships that we are able to provide within Ben Burgess."
"Since opening the temporary depot back in March 2021, the team has grown to over 20 staff, the majority of whom have joined from agricultural backgrounds. Bringing with them a wealth of knowledge and expertise enabling us to provide our customers with the best products and support."
The build is due to be completed in the new year and will be the most westerly branch for the company.