Ben Burgess Launches Partnership With Predator Power
19 February 2018 Ben Burgess News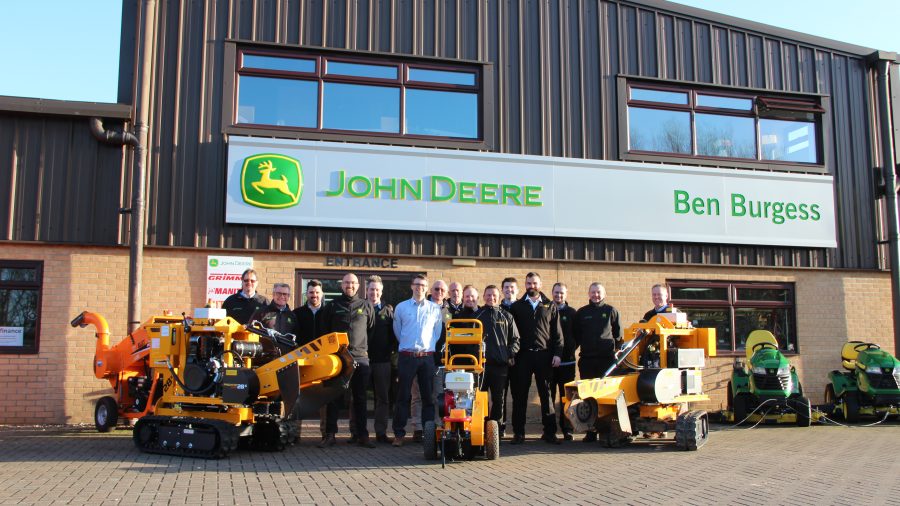 Ben Burgess GroundsCare Equipment has joined forces with the industry leading suppliers of tracked narrow-access stump grinders, Predator Power, and become the sole distributor for the East of England.
Predator Power pride themselves on manufacturing quality, reliable machines to serve the arborist industry. Sales Representative Simon Bradshaw commented "We are delighted to announce the partnership with Ben Burgess, their industry expertise is highly regarded throughout East Anglia and their back up service second to none. We regard the partnership as an important step forward in meeting the growing supply demands of the region, and for the value the Ben Burgess team will offer local Predator users."
Ben Burgess GroundsCare Equipment continues to focus on expanding their offerings of quality franchises within the arborist and grounds care industry, giving their professional customers a full line up of industry leading machinery.
Ben B Turner, Group Grounds Care Manager for Ben Burgess, commented, "We are excited to introduce the Predator range to our offerings, particularly as the equipment is such a true reflection of what the UK arborist industry requires – a multi-purpose, affordable stump grinder with fantastic access capabilities. We look forward to introducing the new machines to our customers."
Further information on the full range of Predator equipment available can be found at http://www.benburgess.co.uk or at https://www.predator-mfg.com/. For enquiries, please email predator@benburgess.co.uk or call Neal Hussey on 07787 554 336.