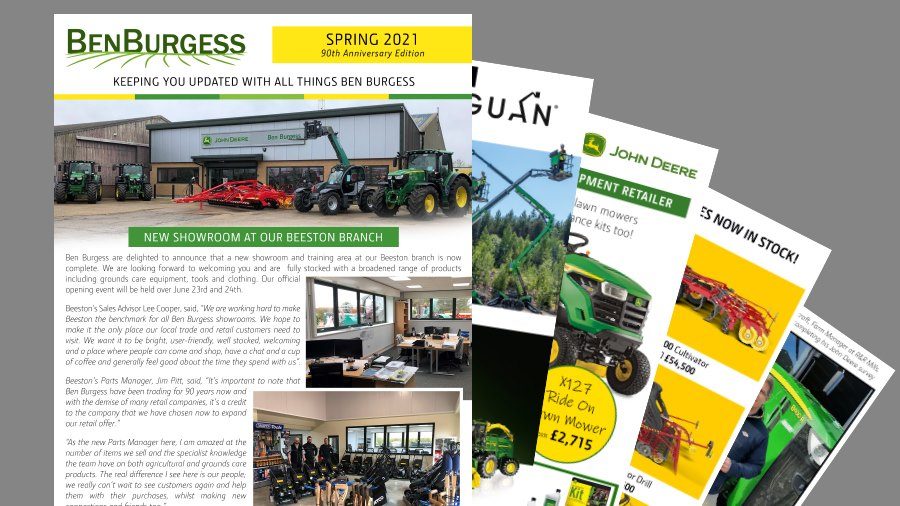 10th May 2021
Our machine of the week is this Hinowa Lightlift Access Platform, which is available on our website for £55,000 (+Vat) For information click here or contact your local BB branch or area sales manager! #benburgess #machineoftheweek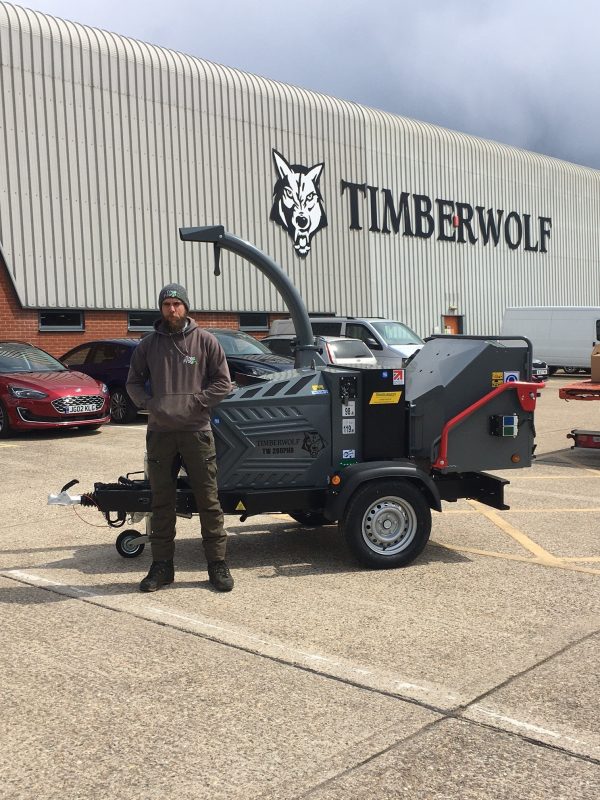 8th May 2021
Group Arboricultural Specialist, Neal Hussey is on fire this week with yet another machine going home. This Timberwolf 280PHB is heading home with Tom from Treefrog. Great work Neal #benburgess #timberwolf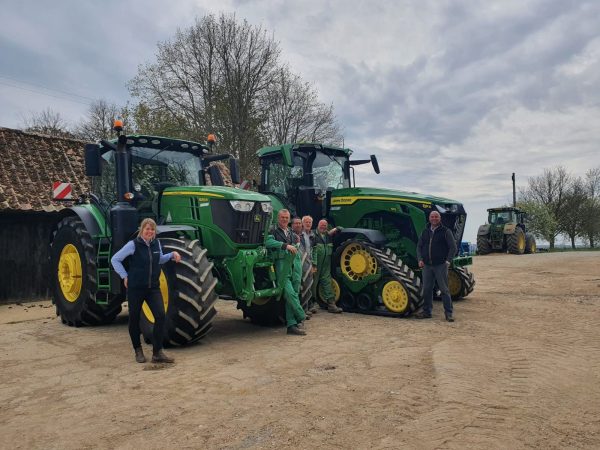 7th May 2021
Ellington area sales manager, Rebecca Harris is pictured with the team from John Sheard Farms Ltd handing over their brand new John Deere 8RX 410 and ex-hire John Deere 6250R tractor. Fantastic work Rebecca and thank you to John for the continued custom…. #benburgess #johndeere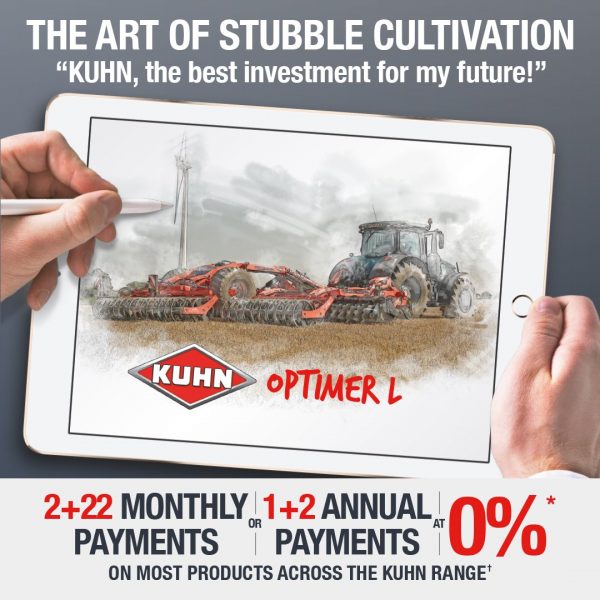 6th May 2021
Did you know? We offer 0% finance across most of the KUHN product range! 2+22 monthly payments or 1+2 annual payments. Contact your local Area Sales Manager for more information or click here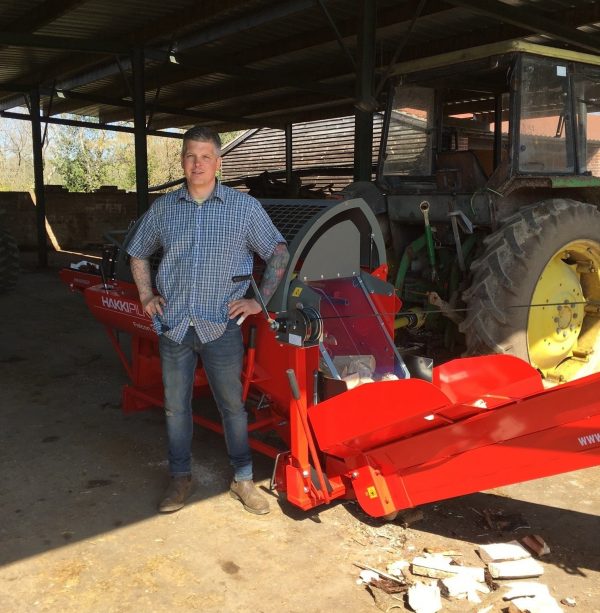 6th May 2021
Well done to Group Arboricultural Specialist, Neal Hussey on the sale of this Hakki-Pilke Falcon 35 Firewood processor to Andrew Watts. Great work Neal and thanks to Andrew for the purchase. #benburgess #firewood #Hakkipilke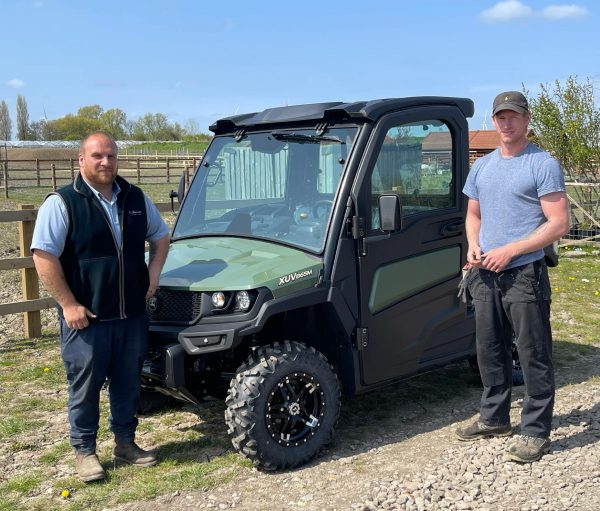 4th May 2021
Well done to Coates GC area sales manager, Steven Grindey on the sale of a brand new John Deere XUV865M Utility Vehicle to a local garden centre and thank you to John for the purchase…. #benburgess #johndeere #johndeeregator #utilityvehicle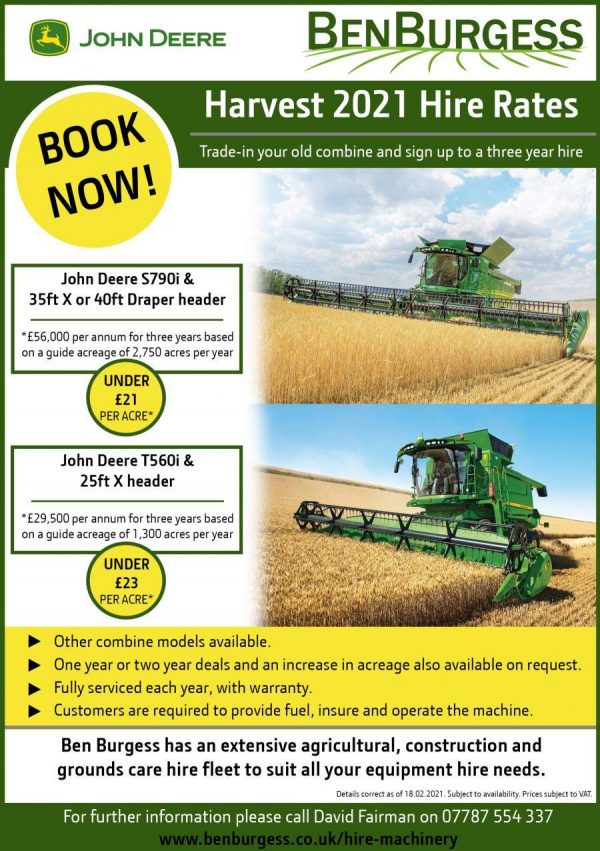 3rd May 2021
Are you looking to hire a combine for harvest 2021? Trade-in your old combine and sign up for a three-year hire! #benburgess #harvest2021
3rd May 2021
Starting off the Bank Holiday Monday is our Machine Of The Week! This 2020 Kuhn Prolander 6000 cultivator is the perfect seed bed preparation machine. For more information contact Ben Burgess Coates or your local Area Sales Manager #BankHoliday #BeStongBeKuhn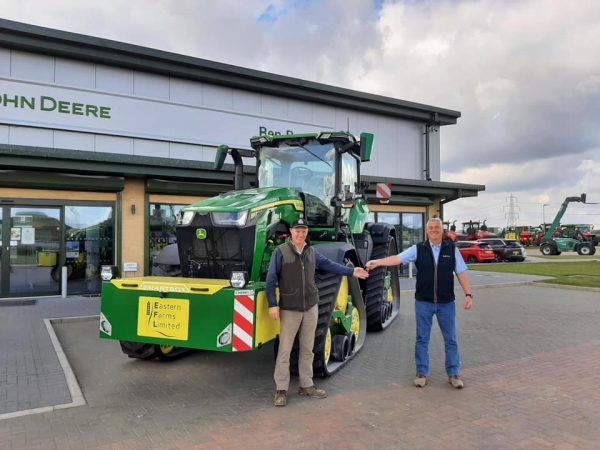 2nd May 2021
Ellington Depot manager, Tim Vacher pictured with Charles Leadbetter, Owner of Eastern Farms Ltd taking delivery of his new John Deere 8RX 410. Great work Tim! We hope the team at Eastern farms enjoy their new addition…. #benburgess #johndeere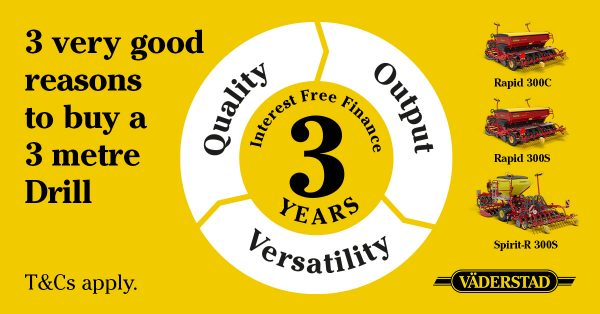 2nd May 2021
Take advantage of our 3 year interest free finance offer, on selected 3 metre Väderstad UK drills. For more information, please contact your local BB branch or area sales manager. T&Cs apply. #benburgess #vaderstad #agriculturelife #farming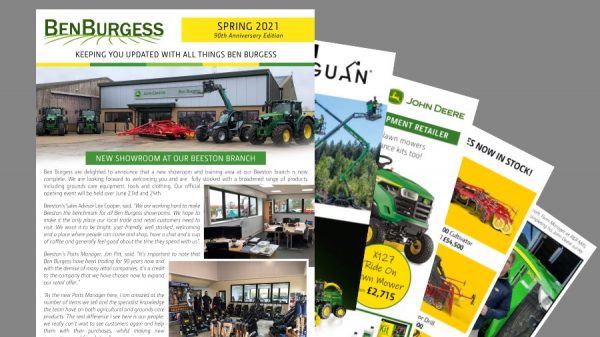 1st May 2021
Our Spring 2021 Newsletter is now available to read online or pick up a copy from your local branch. Inside you will find the latest news and offers from across the Ben Burgess Group, including news on our newly built Beeston Showroom, our latest franchise Leguan, new John Deere ride-on mowers for 2021 and a Kuhn Merge Maxx testimonial from DH Barnes.… we hope you enjoy reading it.
Read the newsletter here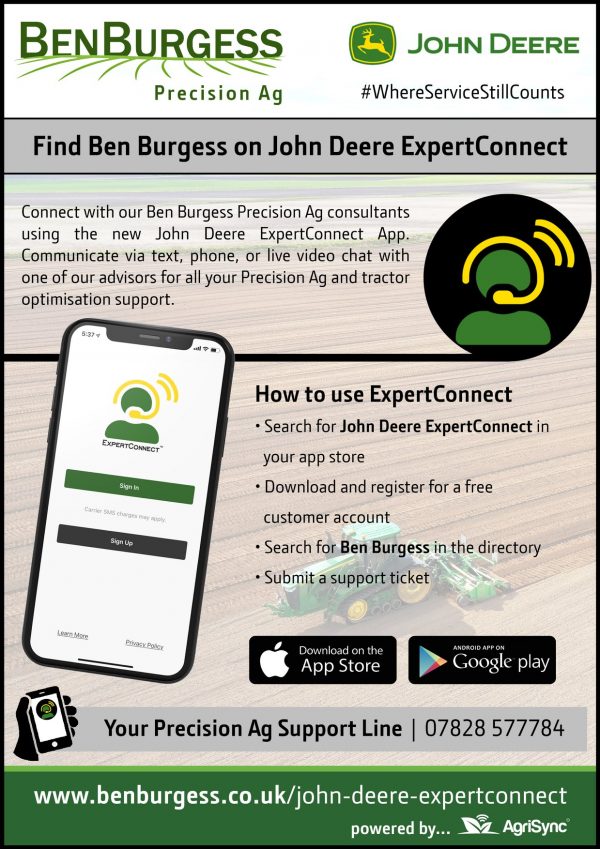 1st May 2021
Connect with our Ben Burgess Precision Ag consultants using the NEW Expert Connect App. Download on the App store or Google Play today! #benburgess #precisionag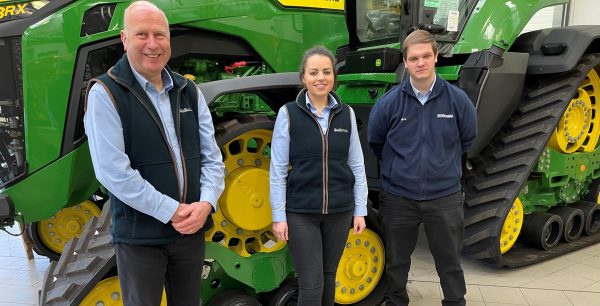 30th April 2021
Entry forms for our Charity Tractor Run are NOW AVAILABLE! Click here to download or contact Rebecca Miller or Nicholas Garrod on 01733 840777 to have one posted out or emailed to you! We look forward to seeing you all very soon! #benburgess #tractorrun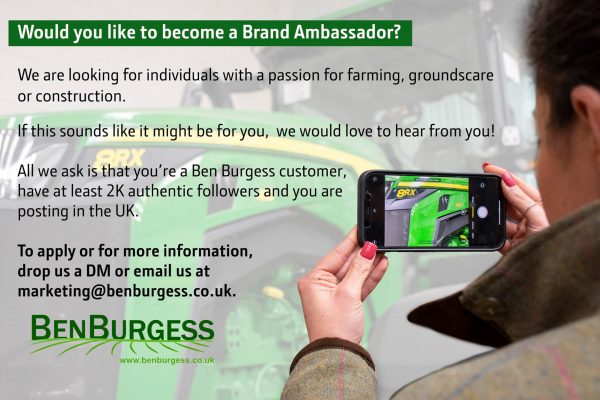 30th April 2021
We are looking for Brand Ambassadors to promote Ben Burgess. We would love for you to get in touch if this might be for you! #benburgess #brandambassadorsearch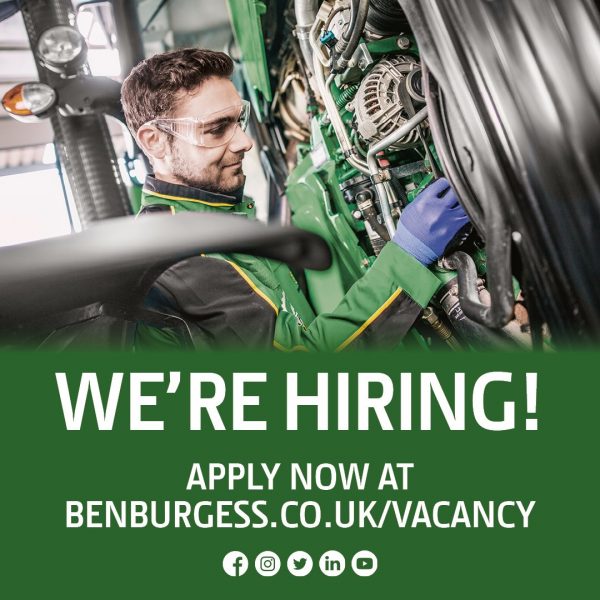 29th April 2021
Would you like to join a Dealer of Tomorrow? We have vacancies available across the Ben Burgess Group in parts, sales and service. We are also recruiting now for apprentices to join us later in the year. Please click here to apply to join our team!!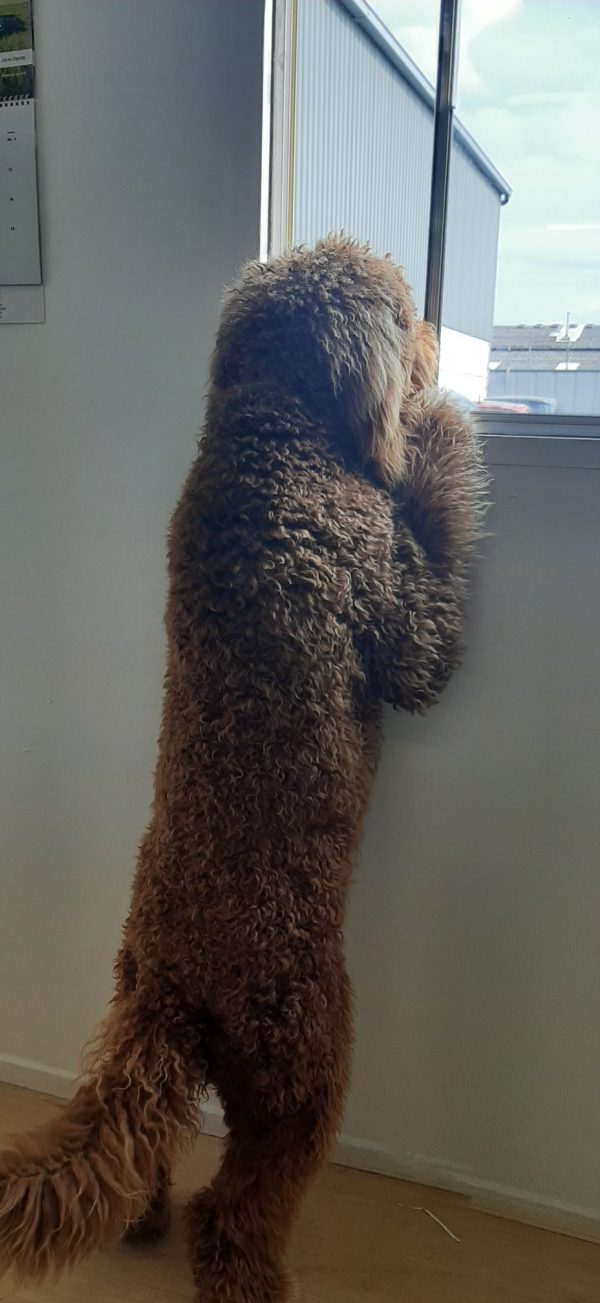 29th April 2021
Ralf from Bailey Trailers came to visit our Oakham branch yesterday, to sniff out some great bank holiday weekend deals…. #benburgess #baileytrailers #bankholiday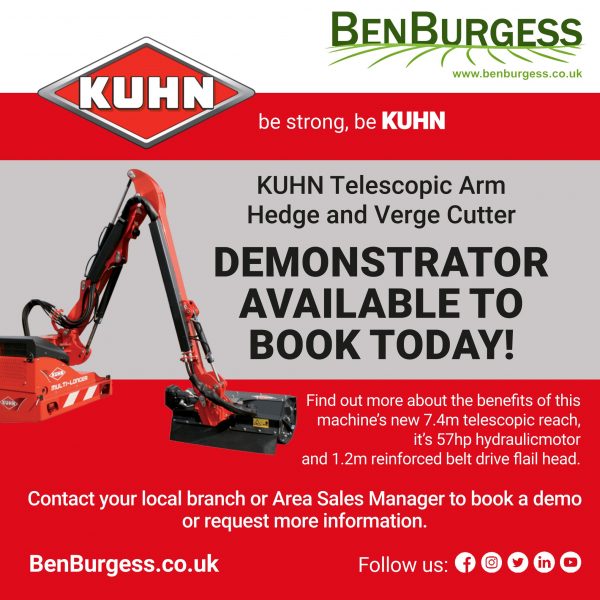 28th April 2021
Contact your local area sales manager today to book a demonstration of the KUHN Farm Machinery UK Ltd Telescopic Arm Hedge & Verge Cutter #benburgess #Kuhn #vergecutter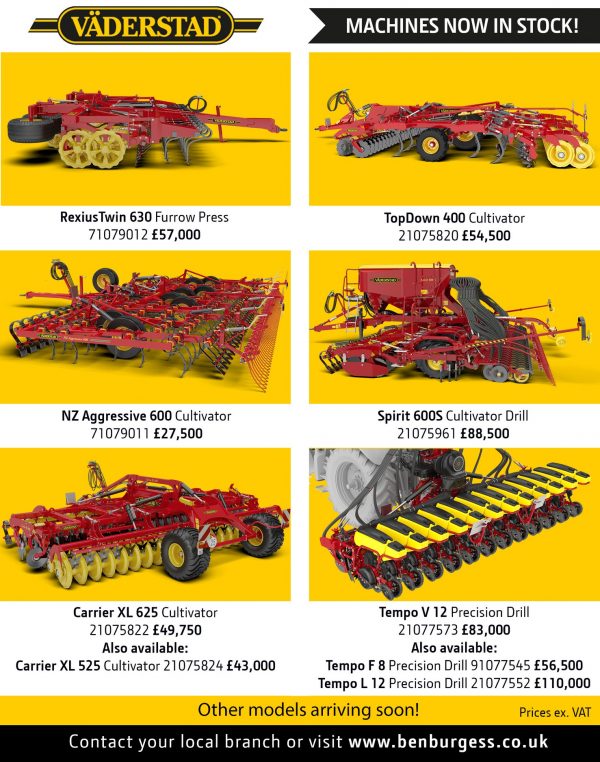 27th April 2021
Be outstanding in your field with one of these Väderstad UK machines. Making light work of cultivation. Contact your local BB branch or area sales manager for availability and more information. #benburgess #vaderstad
26th April 2021
Our machine of the week is this John Deere X167R. Click here for more information or visit your local BB showroom for more information and to see the wide range of walk behind and ride on mowers we sell in store! #benburgess #johndeerelawnmower