Ben Burgess News – Happy Retirement To Paul Smith!
5 January 2018 Archive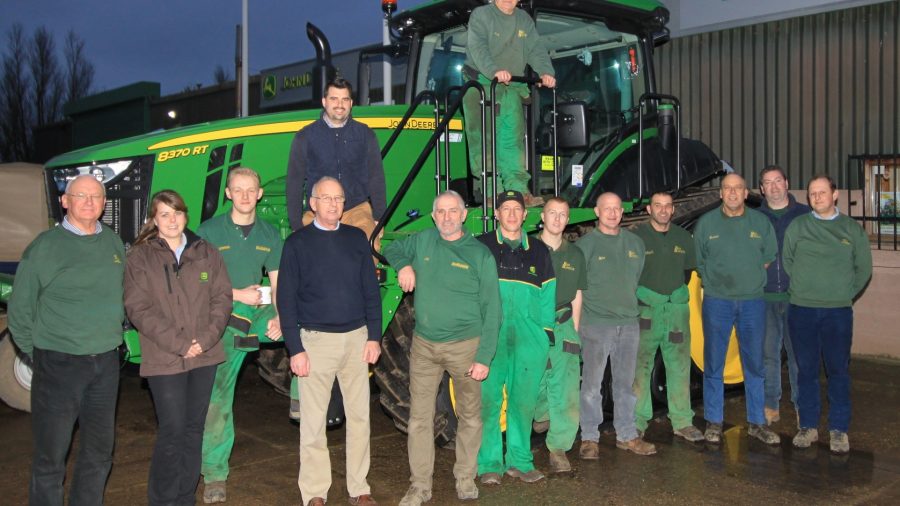 Just before Christmas, we wished Paul Smith, workshop foreman at our Ellington depot, a very happy retirement!
At the age of 15, Paul began working for Bedfordia Plant Hire in Bedfordshire, working on bulldozers, cranes & excavators. Five years later in 1973, Bedfordia Farm Equipment was born and Paul worked on his first John Deere machine, a JD 2020.
In 1991, Bedfordia opened a new branch in Ellington and Paul began his 26 year career here in the service department. Paul saw many changes over the years, including changes in ownership in 1991 by Anker of Coates and then again in 2013 by Ben Burgess.
After 44 years working with John Deere products, Paul took a well-deserved retirement at the end of 2017. Paul's great interest in vintage machinery will keep him busy as he will now spend his time renovating a few pieces from his collection.
From everyone at Ben Burgess Paul, thank you and we wish you a very enjoyable retirement.
Paul (top) is pictured with his colleagues at Ben Burgess Ellington on his last day.