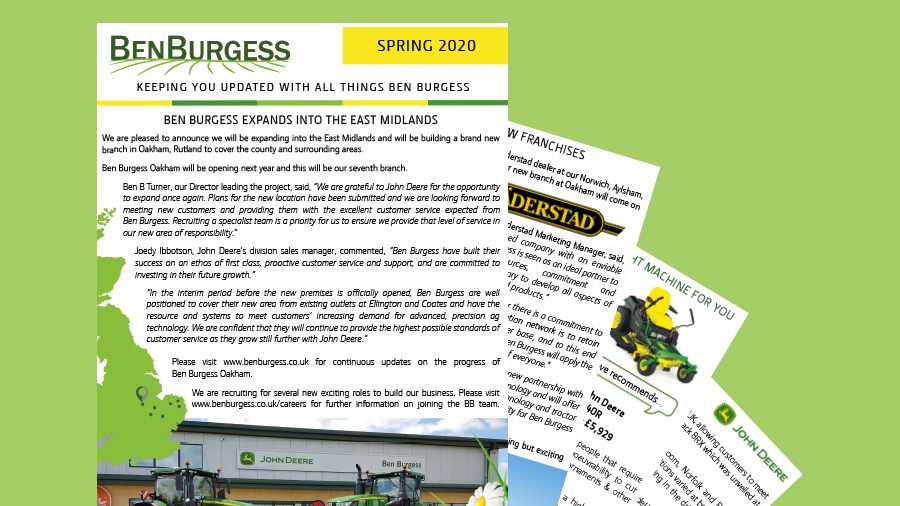 Welcome to the Spring 2020 edition of the Ben Burgess Newsletter.
Inside you will find exciting news on our two new franchises, the latest connected news update from our FarmSight team, mower recommendations from our grounds care team, a summary of our successful 'The Future Starts Now' John Deere & Kuhn roadshow events and our used machinery guide PLUS lots more! We hope you enjoy reading it.
Click the link to view: Spring edition 2020
If you'd prefer to download a pdf copy, please click here: Spring edition pdf 2020
Due to COVID-19 our showrooms are currently closed; however for more information on any promotions, used machinery or for general enquiries, please get in touch via the enquiry form below or call 01603 628251.
We're here to support you in this difficult time and hope you stay safe and well.