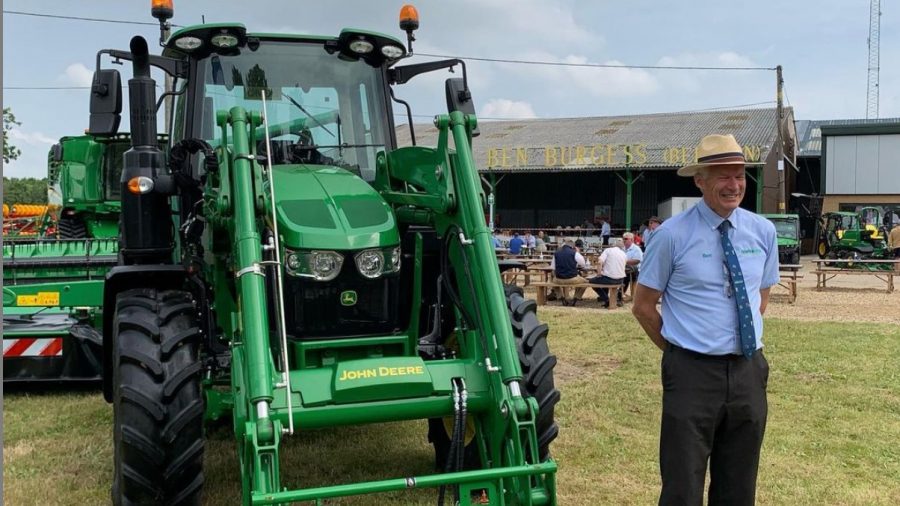 "Due to the absence of The Royal Norfolk Show in East Anglia again this year Ben Burgess decided to hold their own event on Wednesday 23rd and Thursday 24th June. This event showcased the latest machinery and technology available to the rural community in a COVID safe environment whilst also celebrating the company's 90th anniversary and the recent completion of Beeston's new showroom.
The first show day introduced a steady stream of people, walking around the different machinery from brands such as John Deere, Kuhn, Väderstad, Bailey Trailers, Kramer and Grimme to name but a few. The area sales teams, alongside representatives from the brands, were on hand and happy to assist the agricultural community with various questions and quotations.
Construction machinery held a dominant presence on-site with a wide display of excavators from Ben Burgess' latest franchise Yanmar, not to mention Avant with their multi-functional loaders and Kramer's diverse Telehandlers.
Customers also watched demonstrations on the day of the innovative robot lawnmowers from both Stihl and Husqvarna, which made their way around the stands. The new showroom at Beeston drew the attention of the community with amazing show day offers and a wide array of hand tools, clothing, grounds care equipment and agricultural parts.
It was also a great day out for the little farmers who enjoyed racing around on John Deere peddle tractors and tackling a 40ft inflatable tractor run, before making their way to the refreshment area for complimentary cold drinks and delicious food.
Company director Ben Turner took the opportunity to present long-standing Director John Rupp, who recently retired as director at Ben Burgess, with a token of appreciation for his contribution to the business during his 36 years of service. John continues his work on a part-time basis within the Ben Burgess group at irrigation company Greencrop.
The second day of the event saw yet another glorious day of sunshine and people easing through to discuss offers and availability with the Ben Burgess sales teams. Families and farmers alike breathed a sigh of relief at being able to meet with the agricultural community again in a COVID safe environment."
Take a moment to watch our virtual tour of the Ben Burgess Beeston Show on Thursday 24th June 2021 with Sales Director David Fairman.
For 90 years Ben Burgess have been supplying top quality farm machinery to farmers and royalty alike. This June they organised a special machinery show to celebrate the anniversary. The Farmers Guide team went along to chat to the team and see the latest machinery