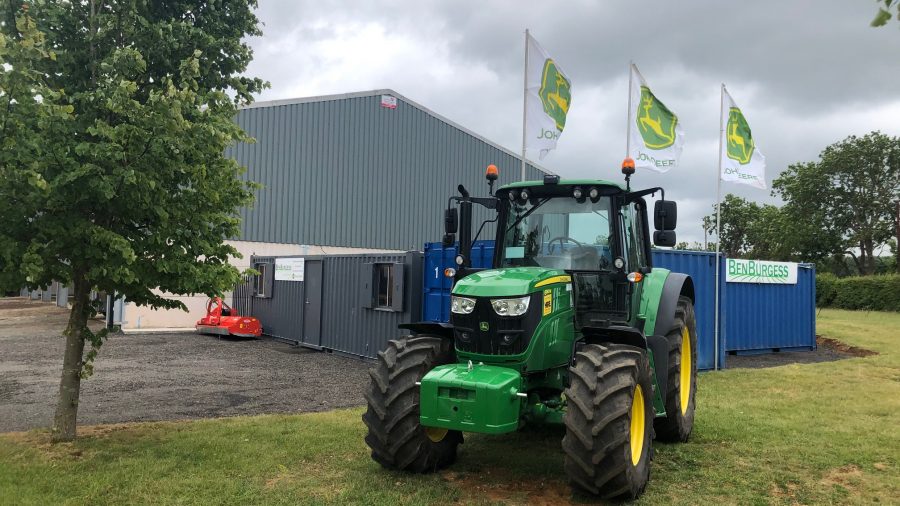 We are pleased to announce we will be opening a temporary site for Ben Burgess Oakham on 15th June 2020. The site is at Woodside Farm, Empingham, LE15 8QD.
Plans for a purpose-built branch have been submitted and we look forward to moving forward with building as soon as possible. In the meantime, our Oakham team, supported by our Ellington and Coates branches, will be able to provide sales, service and parts support immediately.
Ben B Turner, Director leading our Oakham project, said, "Since John Deere announced our expansion, we have been working hard to secure a presence in our new area as soon as possible. Although a temporary location, we feel having a base allows us to provide the excellent customer service expected and we are making very good progress in welcoming new members to our Oakham team."
Robert Burdock, Oakham Branch Manager, commented, "From 15th June we will be offering full product support and will operate a parts collection point in line with Covid-19 restrictions. We have highly trained technicians and FarmSight specialists available to provide remote connected support and visit if required. Our sales team are available for all purchasing and demonstration requests too.
"We have made a very positive start in building our business from Oakham and our new site is an excellent step in showing our commitment to the local farming community."
A purpose-built Ben Burgess Oakham is due to open in 2021 and will be our seventh branch.
Get in touch:
Telephone: 01572 492492
Email: oakham@benburgess.co.uk
We are recruiting for several new exciting roles. Please visit our CAREERS page for further information on joining the BB team.