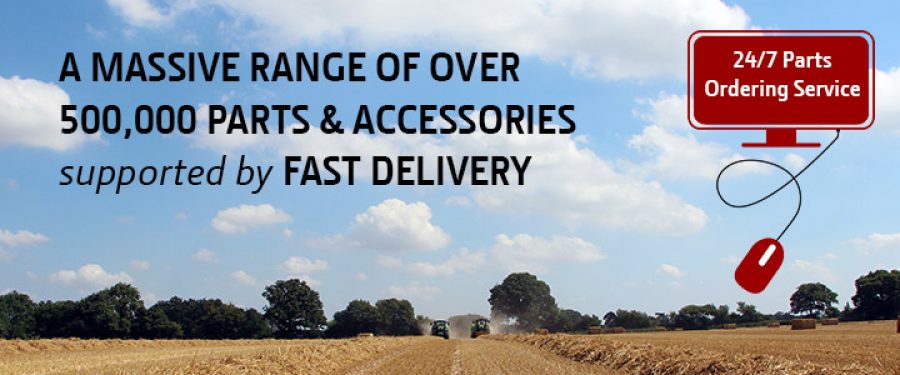 ALREADY REGISTERED? PLEASE LOGIN BELOW or CLICK HERE to download the app.
Welcome to the Ben Burgess Parts Online web portal; your ONE STOP SHOP at the click of a button.
With our 24/7 Parts Online ordering service we offer access to over 500,000 products from the brands you love, reducing the need for you to go to different suppliers and improving your businesses efficiency.
To ensure you get your machines ready to use again quickly, our webshop gives you access to Europe's largest assortment of agricultural spare parts and accessories.
Just place your order by 6 pm and either collect the next working day from your local Ben Burgess branch or have your order delivered straight to your door as soon as we can.
Need advice before ordering? Our staff are still on hand to offer assistance when required so do not hesitate to get in touch.
Register now and receive 25% off your first order (First order is limited to a maximum shopping cart value of £500.00 excluding VAT. Only valid when using the KRAMP Parts Online system not the Ben Burgess online shop).
To register, call your local Ben Burgess branch or our head office in Norwich on 01603 628251. Alternatively, please download the registration form below, complete and then email it to enquiries@benburgess.co.uk