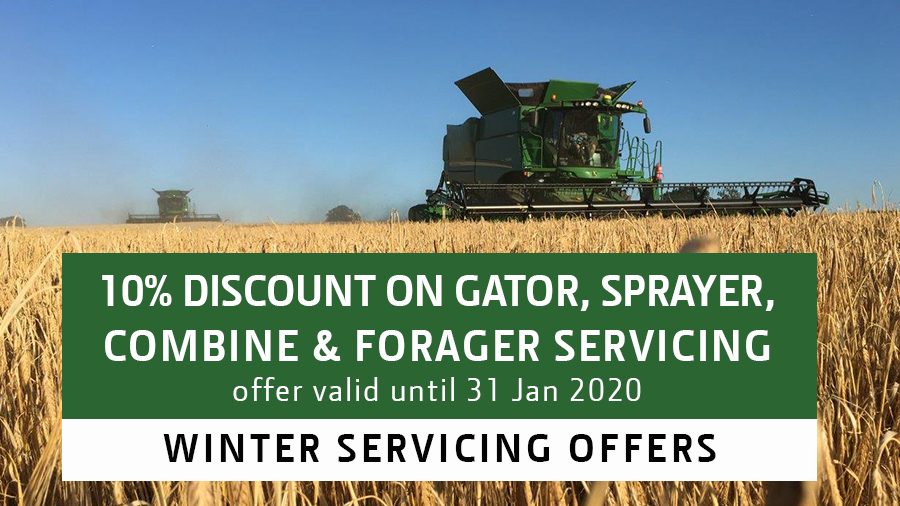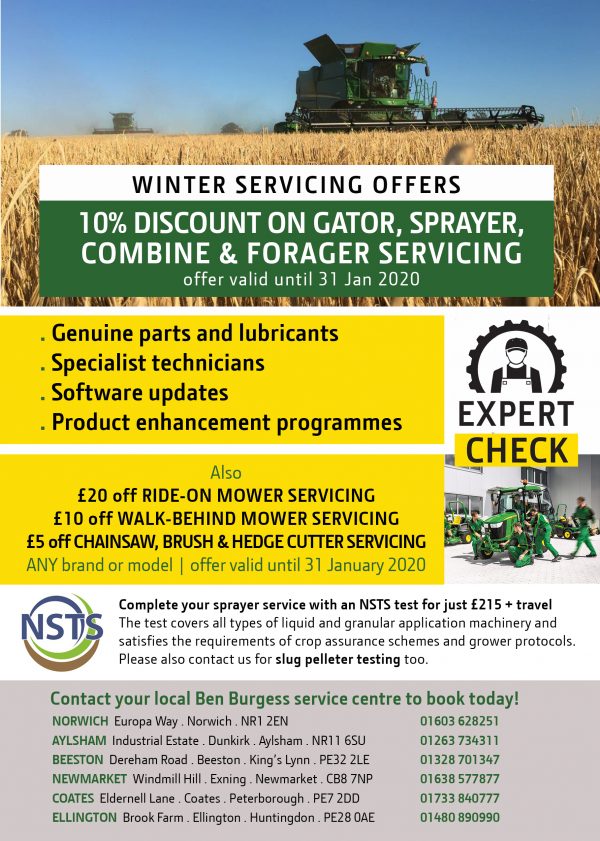 Winter Servicing is currently available on Gators, Sprayers, Combines & Foragers. Save 10% when you book before 31 January 2019. (Discount includes parts, labour and travel).
Genuine parts and lubricants
Specialist technicians
Software updates
Product enhancement programmes
Also £20 off ride-on mower servicing, £10 off walk-behind mower servicing and £5 off chainsaw, bush and hedge cutting servicing.
Contact your local Ben Burgess service centre to book today or CLICK HERE to book your service via our enquiry form.