Steve Trostler Memorial Tractor Run 2020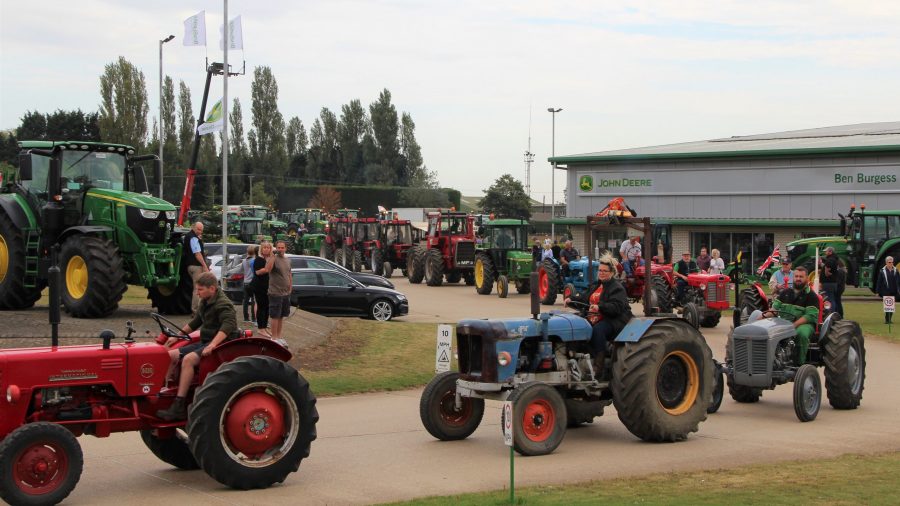 Where?
Ben Burgess Coates
Eldernell Lane
Coates
Peterborough
PE7 2DD
When?
Sunday 20th September
10.30am
In aid of the East Anglian Air Ambulance
Ben Burgess are delighted to be hosting our second tractor road run in memory of the late Coates branch manager, Steve Trostler, who tragically passed away in an accident in 2019. Last year we raised a fantastic £3,100 for the East Anglian Air Ambulance thanks to the kind and generous donations received. The event will raise money for this charity once again, which works tirelessly to save lives in all conditions and over all terrains in the area.
£10 per tractor – the more colours the better! £5 per person wishing to take a trailer ride on the run!
– Prizes for best working, best prepped modern and most character
– Raffle with multiple prizes donated by local businesses
– Food available from 8am with all proceeds going to charity
– Signing in from 8am, run departing at 10:30am from Ben Burgess Coates, PE7 2DD
– Midpoint stop at The Three Tuns pub, Doddington at around 12:30pm
– Returning back to Ben Burgess Coates around 3pm for refreshments
Due to COVID-19, social distancing measures will be in place to ensure the safety of all participants and our team.
For further information or to enter, please contact Rebecca Miller or Nick Garrod on 01733 840777 or complete the contact form below.