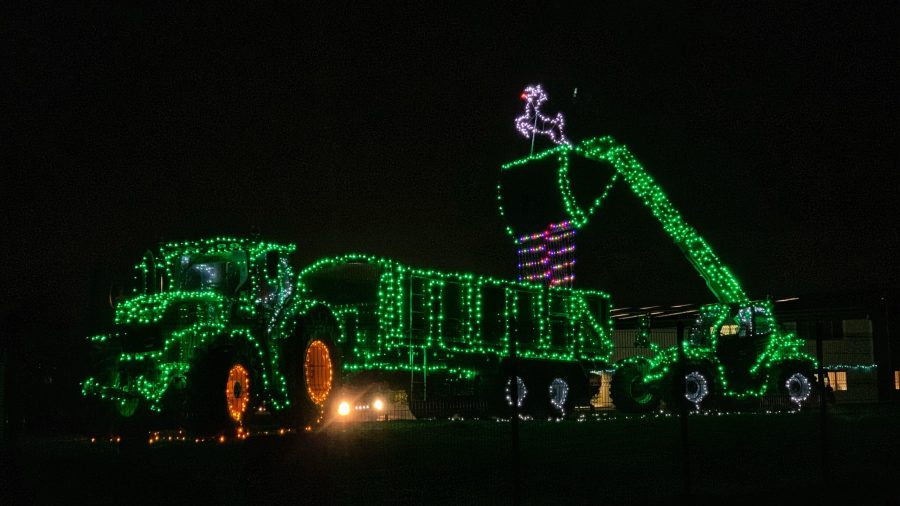 Ben Burgess is bringing festive cheer to the region with a unique range of Christmas light displays. We have organised a Christmas light exhibition across our branches, which feature a range of agricultural machinery including John Deere combines, tractors and sprayers covered in more than 2.5km of lights.
Hollie Cruickshank, Group Marketing Manager for Ben Burgess, said, "Two of our branches have created displays in previous years but we wanted to take part as a group and spread some festive cheer in the lead up to Christmas. It's been a difficult year for many, so our team has worked hard to put something special together and we are looking forward to welcoming the local community to our branches for them to enjoy our displays."
The lights are on every evening throughout the week from 4pm at our Norwich, Aylsham, Beeston, Newmarket, Coates and Ellington branches. We are open to the public with social distancing and COVID-19 safety measures in place (please visit your local branch page for individual branch opening times).
Ben Burgess has also been working with local mental health charity YANA this year, supporting their cause by raising awareness of the charity's work which includes fully funded counselling. Hollie added, "YANA stickers are on our tractor hire fleet and we are pleased to also feature them on our Christmas displays. We hope it will make more people aware of what they do and the support they provide."
1 in 4 people in the UK will experience a problem with their mental health at some point in their lives so it is important for everyone to understand, You Are Not Alone. You can contact the YANA confidential helpline on 0300 323 0400 or email admin@yanahelp.org if you would like to sign up for a Mental Health First Aid course. For more information or to make a donation, visit www.yanahelp.org.
Photo credit for Norwich images: with thanks to Mark Bagshaw and Louise Johnson.