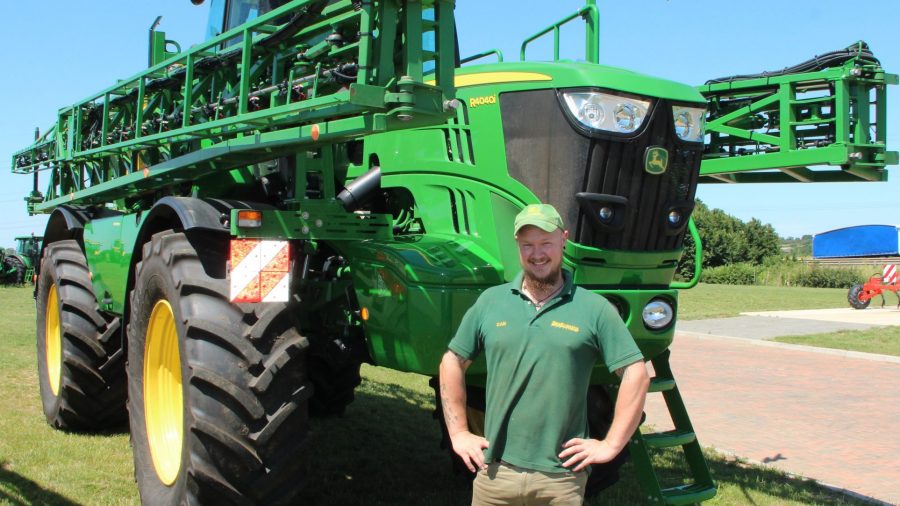 Written by Rebecca MacNaughton featured in the Eastern Daily Press and East Anglian Daily Times' Build Back Better supplement
Dan Whitelock joined Ben Burgess in July 2019 as an agricultural service technician for John Deere.
Dan had spent the bulk of his career employed by the United States Air Force as a jet engine mechanic, supporting the 48th Fighter Wing at it's base at RAF Lakenheath. But when an agricultural service technician position came up at Ben Burgess, it was the perfect fit and combined Dan 's experience and skillset with a childhood passion: John Deere machinery.
Dan grew up on a farm as a child and had previously worked as a farm machine operator, which meant that the transition from state-of-the-art fighter jet to state­ of-the-art tractor wasn't too difficult.
Since being in the role, Dan has quickly become one of his workshop's leading technicians. He has undertaken all the online training, known as John Deere Fundamentals, and also completed courses on sprayers and larger 7 series tractors.
"It is incredibly important to us that highly skilled and motivated people like Dan get opportunities to continue using their skills," says Allan Cochran, UK training manager at John Deere. "With the right attitude, they can create a very rewarding and successful career for themselves in our industry."
Allan says that John Deere has worked with Armed Forces resettlement teams to develop a tailored training plan that uses and develops employee's existing skills. This is then coupled with ongoing training and development and an industry-backed LTA career path, which allows them to integrate quickly and successfully into the industry.
Ben Burgess invests significantly in its training and development, despite not having a formal training budget. Instead, it empowers its management teams to provide all they need to their employee, ensuring they have the right skills and knowledge to enhance their professional development and best serve their customers. It also means the company can employ and upskill those from outside the industry.